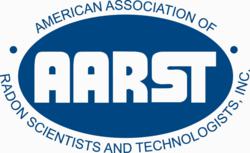 Fletcher, North Carolina (PRWEB) June 05, 2013
The American Association of Radon Scientists and Technologists is pleased to announce the establishment of a charitable non-profit, AARST Foundation, and to announce that the new organization has recently received approval from the Internal Revenue Service to operate under a 501 c 3 tax exempt status that allows contributions to the foundation tax deductible.
AARST Foundation was created exclusively for charitable, religious, educational, and scientific purposes, including making of distributions to organizations that qualify as exempt organizations under section 501(c)(3) of the Internal Revenue Code.
AARST Foundation has a separate governing board from the AARST Board and intends to raise funding to assist with radon related research, standards development, and social justice efforts for radon risk reduction in low income housing areas. The foundation is already beginning work with grant writers to develop relationships with other foundations and organizations that will support radon research and radon social justice initiatives.
Radon is a naturally occurring gas and is a Group A carcinogen. According to the US EPA it is estimated to cause 21,000 annual, lung cancer related deaths, and many of these are non-smoking or never smoking cases.
The officers of the new foundation include: President Kyle Hoylman, Treasurer, Willam Rounds, Secretary, Calvin Murphy, Board Members Rudy Bess and Dr Ellen Hahn.
A bike ride, fund raising event is being planned for September 21, 2013 in Springfield, Illinois to raise money for both the AARST Foundation and the American Lung Association of the Upper Midwest for their efforts to promote radon risk reduction activities and to prevent lung disease. This fund raising event will occur the day before the beginning of the 25th International Radon Symposioum