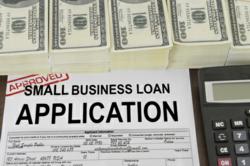 The companies which have better chances of receiving this type of loans are the ones from the medical industry, the technology system or the different kinds of specialized retailers.
(PRWEB) June 18, 2013
Business owners are the ones who best understand what financing can actually mean to a company willing to overcome sudden difficulties or increase profitability. A small unsecured loan is what companies are looking for whether they want to start up new business or improve their current financial situation.
Loans.net draws the attention upon these business owners who are looking to purchase unsecured loans to extend their businesses. However, the company warns these business owners that they should use their loans wisely in order to avoid yet another economical crysis.
When talking about financial situations, Loans.net refers to everything from inventory, technology, office equipment, business expansion, sales or any other kind of needs these entrepreneurs might be having. Qualifying for a small business loan means that business owners have to fulfill several conditions and have some sort of a revenue history.
Because there is no collateral involved an no type of security deposit, lenders must ask business owners to show proof of their company's annual revenues and working status. Online unsecured loans provide owners with the possibility of having their money deposited into their bank accounts within a very short period of time and without any fee payments.
Loans.net emphasizes that another important thing about filing for a free business loan quote is the fact that there are no restrictions as to what business owners should do with the money. They are able to use the funds they receive into whatever they consider to be most important and urgent for their businesses. For example they can use the money to hire new employees, extend their business by purchasing new technology and equipments or paying for remaining debts.
Because the economy has started to improve in some areas of the industry, more companies are seeing unsecured loans as a great way to attract new business opportunities and improve their financial status. Loans.net agrees that, "apart from the increasing number of companies looking for the benefits of a small unsecured loan, the amount of money given to the name by lenders has grown as well."
The most important reason to which companies apply for this kind of unsecured loans is the fact that, in this way, they obtain much more facilities and save a lot of time, rather than by dealing with a traditional system. In this way, they have the chance to get rid of all the stressful and complicated documentation needed in a traditional financing. By applying online, business owners are introduced to an easy and simple system, specially designed to help all applicants find a lender in the shortest amount of time possible.
Companies looking to extend their working capital found that an unsecured small loan can have a much bigger impact on their business and can seriously improve their profitability. Loans.net agrees that a small unsecured loan saves businesses much more time and money and will not affect receiving a traditional financing at some other time.
To find out more about this topic and the company please access: http://www.loans.net/business.html.