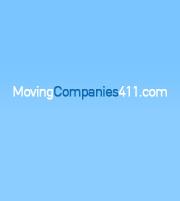 Movingcompanies411.com is the leading resource for information and tips on moving.
(PRWEB) June 05, 2013
Movingcompanies411.com has gone a notch higher by helping people find no charge quotes from movers and shippers all around the world. In addition, the site offers timeless information on moving. Moving across the world is especially difficult due to the additional paperwork and regulations which must be adhered to. This is compounded by the fact that very few moving companies have the experience or even the facilities to enable a move across the world. This is where this online resource comes in handy. It allows anyone planning such a move to connect with the top shipping companies who are specialists at what they do.
Top global shipping companies must be able to get to any corner of the world. Whether one is moving to Ghana or India, the moving company one chooses must be able to facilitate the move. They must be specialists at what they do and must help one deal with customs, navigate through unfamiliar cities and help one feel at home in their new location. One must also be able to maintain a good relationship with their chosen international moving company. Global movers found on http://www.Movingcompanies411.com will help one do this easily because they have many years of experience.
Movingcompanies411.com also enables one to obtain estimates from many international companies. All one has to do is enter their zip code and their intended location and no cost quotes from global shipping companies will be sent to them. People always make the mistake of hiring the first international shipping company they contact regardless of the quote given. What people need to know is that shipping companies can sometimes provide different moving quotes for the same services. Therefore, it is important to compare quotes from different companies and choose the best one.
Even if one is to get the quotes in time, they wouldn't be completely sure whether the quotes provided are a true reflection of what they are going to pay. Some unscrupulous shipping companies out there will provide low estimates to hook unsuspecting clients and then end up charging them extra after they have signed the contract. This is why one should use Movingcompanies411 for the best quotes from reputable. One can find these companies with the simple click of a mouse.
Movingcompanies411.com is the leading resource for information and tips on moving. Users can also get quick quotes from shipping companies by just providing a little information about their move. All of these services are free of charge and the user has no obligation to hire the shipper that sends them a quote. Since the website was started, many users have been able to save a lot of money and time by finding reputable global shipping companies quickly. The quotes provided are always competitive and are from global shipping companies with the experience and equipment to facilitate a smooth move across the world.
.