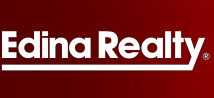 I want to put the power in the buyer's hands
White Bear Twp, MN (PRWEB) June 04, 2013
In this real estate market, it can be hard for buyers to keep up to date on new listings. Kris Lindahl of Edina Realty provides the necessary resources for buyers to stay on top of their homes search. Kris's latest listing is located in White Bear Township at 2568 Bloom Road. The single-family home features four bedrooms, three bathrooms, and an attached three-car garage. The home has almost 2000 square feet of living space and sits on .23 acres of healthy land.
Listed at $283,500, "this home is a great deal for buyers," Lindahl said. Built in 2007 this spacious two-story home would be a great place to move the family. White Bear Township is conveniently located just minutes north of where 694 and 35E meet. "Buyers looking in this area would be mistaken to not look at this one," Lindahl said, and continued, "And with me as their agent they can be sure the whole process will be smooth and easy."
Lindahl also provides resources like the Minnesota Buyer Search website which buyers can use to customize their homes search and stay updated on new listings matching their search criteria. The Kris Lindahl website also helps buyers stay up to date on new listings. "I want to put the power in the buyer's hands," Lindahl said, and continued, "and with these resources that I've created that's exactly what's happening."
For more information on this listing call Kris and his team at (763) 280-8498 or visit the Minnesota Buyer Search website to get started with your customized homes search today.