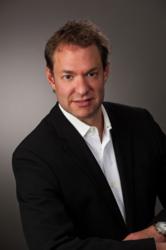 Toronto, ON (PRWEB) June 04, 2013
On May 1, 2013, the Canadian government announced changes to the Temporary Foreign Worker Program (TFWP), and the Immigration Law Firm of Niren & Associates is one of the first firms who has stepped up to assist Canadian employers and foreign workers who are affected by these changes. The experienced immigration lawyers at Niren & Associates are working closely with employers to help them abide by these changes and avoid suspensions. By helping employers to meet the requirements of these changes, the firm is allowing employers to keep the foreign workers they have while continuing to hire new foreign workers, regardless of changes to the program.
The Temporary Foreign Worker Program is being reformed because there are jobs without workers and workers without jobs. The government's aims are to both fill these shortages while helping Canadians who remain unemployed.
Canada's Economic Action Plan for 2013 introduced legislative, regulatory and administrative changes. These changes will remove the existing wage flexibility that employers have with temporary foreign workers, suspend all Accelerated Labour Market Opinion (LMO) processes, allow work permits and LMOs to be suspended and/or revoked for misuse, and will add changes to LMO applications to ensure Canadian employers are not just using the program to outsource these jobs to foreign workers first.
These changes have made it tougher and more costly for Canadian employers to hire temporary workers because they now have to pay the processing fees for LMO applications, as well as higher fees for Canadian work visa applications. In addition, employers need to increase their efforts towards training Canadian workers. The government will be suspending permits of firms that have been found guilty of misusing this immigration program.
These changes highly affect temporary foreign workers and the employers who need to bring them to Canada. This is why it is important to know what opinions are available. Canadian immigration lawyers Niren and Associates can help employers compete and file a successful Labour Market Opinion so they can bring foreign workers to Canada, even with these extreme changes.