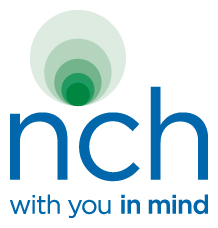 Hypnotherapy is a great therapy to use for those looking to quit in response to smoking bans as it teaches the patient to learn new ways to control willpower and harbour determination to quit
(PRWEB UK) 3 June 2013
According to BBC News, a law banning smoking in some public places and tough restrictions on tobacco advertising has been enforced in Russia. The new ban includes shared areas such as the workplace, stairwells, buses and trains as well as near transport buildings such as airports. As time progresses the ban is set to be widened to include more areas such as bars and restaurants. The ban is thought to be one of the most challenging bans to be enforced due to Russia's smoking rates. The country is said to have one of the highest smoking rates in the world with 40 per cent of the population smoking.
Whilst the ban will make smoking more difficult than before and as a result may encourage some to stop, there is no denying that the habit is hard to break. There are of course current measures to help smokers quit including nicotine replacement therapy as well as complementary approaches such as hypnotherapy. Hypnotherapy can help to change the way the smoker feels about cigarettes including their desire, reliance and willpower towards them.
The National Council for Hypnotherapy makes finding a hypnotherapist easy. The organisation lists details of skilled and qualified hypnotherapists who have experience of helping with a range of issues including weight loss, anxiety and habits such as smoking. Currently members of the Council have helped hundreds of thousands of people quit smoking as a representative explained, 'Hypnotherapy is a great therapy to use for those looking to quit in response to smoking bans as it teaches the patient to learn new ways to control willpower and harbour determination to quit.'
The NCH continues to follow smoking related news.
NCH represents over 1800 hypnotherapy professionals within the UK and is committed to ensuring the highest possible professional standards amongst our members. Those looking for help with smoking, weight, anxiety, panic attacks, habits and phobias may be helped by local NCH accredited therapists, look for the NCH seal of approval on their websites. As one of the largest registers of independent Hypnotherapists, the National Council for Hypnotherapy (NCH) is actively involved with the Complementary and Natural Healthcare Council (CNHC) and strives to develop standards for the benefit of the profession, now and into the future.