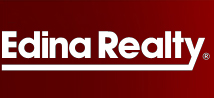 Buyers should be pretty excited about this one
Woodbury, MN (PRWEB) June 04, 2013
Kris Lindahl of Edina Realty has just listed a twinhome for sale in a high-demand community located in Woodbury, MN. Listed at $160,000 this well-built home features three bedrooms, three bathrooms, and an attached two-car garage. Built in 1998 at 2929 Aldrich Trail, it has 2700 square feet of living space and .17 acres of land. "Buyers should be pretty excited about this one," Lindahl said, and continued, "It's priced to sell and has some awesome features."
The home, located in the Brookside Estates neighborhood, is fully handicap-accessible and boasts an open floor plan that's great for entertaining. The deluxe master bedroom includes a jetted whirlpool and there's a second kitchen on the lower level. "Woodbury is a great place to be right now," Lindahl said, and continued, "And this is no doubt one of the better deals available."
Lindahl is one of the most trusted voices in the real estate community. His coveted approach to real estate combines technological expertise, vast market knowledge, and an unrivaled dedication to client service making him one of the most sought out agents in the state. "I'm proud to serve my home state of Minnesota," Lindahl said, and continued, "Providing my clients with the best service and resources possible is my number one priority."
For more information on this listing call Kris and his team today at (763) 280-8498 or visit the Kris Lindahl website to stay up to date on new listings.