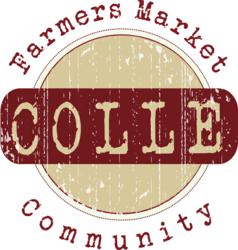 Bohemia, NY (PRWEB) June 04, 2013
On June 4, Colle Farmers Market comments on an article published by the Southern Illinoisan discussing how a student group at Southern Illinois University Carbondale is spreading awareness for organic farming and sustainable living.
According to the Southern Illinoisan article, the Local Organic Gardening Initiative of Carbondale (LOGIC), an eco-friendly SUI student organization, along with the College of Agricultural Sciences, will be holding an open house on June 15 at the Center for Sustainable Farming to show how they are attempting to make the campus greener. The article says LOGIC will be asking for student volunteers to help cultivate and maintain an organic garden on campus. The garden will include raised beds, a hoop house and a permaculture site.
A representative from Colle Farmers Market says teaching students and community members about organic permaculture could influence people to change eating habits or inspire them to buy more organic products. "While the organic market is beginning to boom, many consumers don't know, or don't believe, how beneficial organic products are," the Colle rep says. "Organic food might be better for you nutritionally or it might taste better, but the impact organic farming has on the environment is substantial. The absence of pesticides gives plants the opportunity to grow without being harmed. The soil is fresh and untainted."
The Colle rep encourages locals to visit the LOGIC open house to learn about organic farming and sustainable living. "Any opportunity to learn about how to improve your life is definitely something worth taking advantage of," the Colle rep says. "LOGIC's event sounds like a great time and hopefully it will inspire the surrounding community to live more sustainably."
Colle Farmers Market is an E-Commerce enabled farmers market community that is passionate about sustainable consumption and responsible conservation. The Colle movement is dedicated to connecting natural product vendors, organic farmers and all people who are living an organic and natural lifestyle.
#####