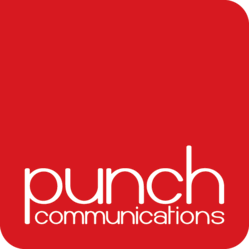 We were impressed with the results Punch Communications has achieved for a number of global brands so it made complete sense to join forces to help deliver an engaging social media campaign
(PRWEB) June 04, 2013
Kingston Technology Company, Inc., the independent world leader in memory products, has appointed graphic design experts Stocks Taylor Benson and integrated social media, PR and SEO agency Punch Communications to deliver a nine-month social media campaign.
Stocks Taylor Benson has worked with Kingston for over 6 years providing packaging, point of sale and multi channel campaigns. This new partnership with social specialists Punch will be delivering bespoke content and image assets for Kingston's EMEA social network pages.
The Dedicated to Performance campaign will highlight Kingston Technology's next-generation personal USB drives – USB 3.0 – as well as its SSDNow range of consumer solid-state drives. A number of these products in both series are new for 2013, with SSDs up to 480GB capacity and USBs up to 1TB*.
The campaign will focus on Facebook, Twitter and Google+ with content incorporating competitions to give fans and followers the chance to win Kingston USB and SSD products.
Nicole Stanton, marketing communications manager at Kingston Technology, said: "Having worked with Stocks Taylor Benson for a number of years on various activities we knew we could trust them to again produce a robust campaign and we're delighted to appoint social media specialists Punch Communications alongside them to deliver the social media strategy and content copy. We have already started to see an increase in acquisition and engagement so look forward to seeing what can be achieved by the end of the year."
Keredy Andrews, account director and Punch Communications, continued: "It's exciting for Punch to be working in partnership with Stocks Taylor Benson as we each bring distinctive creative approaches, which therefore creates ideal conditions for more ideas to flourish. Kingston's products are highly regarded in the memory sector so it's great to be putting the spotlight on USB 3.0 and high performance SSD."
Greg Jolley, designer and account manager at Stocks Taylor Benson, added: "We were extremely pleased when Kingston asked for our assistance with extending the channel campaign to a broader audience, utilising their current social media platforms to better effect. We were impressed with the results Punch Communications has achieved for a number of global brands so it made complete sense to join forces to help deliver an engaging social media campaign."
Join the conversation with Kingston Technology about its SSD, USB drive, memory and flash card products by visiting facebook.com/KingstonTechnologyEurope, twitter.com/kingstontech and plus.google.com/u/0/+kingston/posts, or visit kingston.com for more information.
For more information on what an integrated approach to PR, search and social media can do for a brand, please visit http://www.punchcomms.com.
For more information about Stocks Taylor Benson, one of the UK's top graphic design companies, visit the home of the graphic design experts, stockstaylorbenson.com.
*1TB HyperX Predator coming soon.