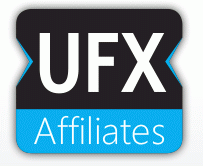 11th-14th June 2013. The RAI, Amsterdam, Holland
London, UK (PRWEB UK) 5 June 2013
Event: iGaming Affiliate Conference 2013
11th-14th June 2013. The RAI, Amsterdam, Holland
Award-winning trading platform UFXMarkets, continues its steadfast support of business partners through the UFX Affiliates program at the iGB Convention at Amsterdam from June 11th to 14th. The Convention is expected to host more than 2,500 delegates, with 1,500 affiliates from around the world.
UFX Affiliates attending the iGB Convention will be rubbing shoulders with other top Affiliates around the world and learning about trends in affiliate marketing, SEO, social marketing, digital marketing, PPC, landing page optimization and much more. The iGB Affiliates Conference is part of the annual iGaming Super Show. Last year's conference was a huge success with more than 1,250 affiliates in attendance.
UFXMarkets earned three prestigious awards in 2012: The UK Forex Awards 2012 for Best Forex Promotion; the World Finance 2012 for Best Newcomer and the New Europe FX Awards 2012 for the Best Trading Platform.
The UFX Affiliates program is one of four Partner Opportunities offered online by UFXMarkets for entrepreneurs and companies interested in taking advantage of this leading online trading technology.
The UFX Affiliates Program was founded in 2007 by a group of Forex veterans with the philosophy that "if our partners succeed, then UFXMarkets has succeeded." UFX Affiliates Partners Opportunities are tailored for Affiliates with varying budget sizes. It is one of the most generous Affiliate programs in the online financial industry, with competitive CPA (Cost Per Acquisition), Revenue Sharing programs, and Hybrid Commission structures.
UFX Affiliates are looking for new Affiliates to promote our award-winning brand. If you're looking for a profitable Affiliate program with high conversion rates, then UFX Affiliates program is for you. Come visit us June 12th – June 13th at the iGB Convention, stand J4.
# # #
About UFX Markets
UFXMarkets is one of the world's leading online Forex brokers, specializing in trading commodities, currencies, CFDs and indices. The Cyprus based investment firm is licensed and regulated by CySEC and is a member of the European Union Securities and Exchange Commission. Since 2007, UFXMarkets has been providing Traders with a wealth of financial resources, all of which are updated online daily, and a professional team of financial experts with a combined fifty years of Forex experience.