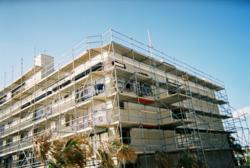 I enjoy spending time with my key customers each year at the Expo. We use the Expo as an opportunity to reinforce hurricane awareness on a community level. The best protection is preparedness.
Tampa, Florida (PRWEB) June 05, 2013
Coastal Disaster Recovery and their Priority Service Customers started the rainy season off right by attending the MOSI Expo to learn about disaster preparation and survival. The theme of this year's Expo, "resiliency", focused on how to bounce back successfully from a disaster.
For over 25 years, Coastal Disaster Recovery has proven itself capable of bouncing back from disasters. Each year, Coastal Disaster rolls out its hurricane season strategy by proactively planning with customers on or before June 1st, the official beginning of the season. Coastal Disaster's owner, Stephen Delgado, delivers annual Hurricane Preparation seminars to its customers, including Property Managers, Risk Managers, Facility Managers, and Building Engineers. Coastal Disaster's customers understand that the risks and effects of contaminated water, toxic mold, weakened structures, and infectious disease increase quickly - by the day, if not the hour – following a disaster. Several of Coastal Disaster's clients are already under priority service contract so that if an emergency arises, these customers will receive priority attention, emergency 24/7 crews, equipment, and mobile units. Coastal provides critical emergency service operations, secures building envelopes, sets up emergency power services, performs structural drying, tarps roofs, and performs reconstructions, including insurance restorations.
Coastal Disaster and their water damage restoration clients have attended MOSI's Expo since 2009. Customers enjoy making connections with Coastal Disaster employees while increasing their awareness and becoming educated about potential hurricane property damage issues. Subject matters covered at the Expo include water, wind and storm surge protection, evacuation routes, supplies, and 72-hour plans. The Expo encourages preparation on a community level. This year, the Expo's focus was on taking action before the storm hits to make sure clients recover quickly - and even thrive - after a storm.
Coastal Disaster Recovery's owner, Stephen Delgado, been performing emergency service work in the wake of Florida hurricanes and inclement weather for over 25 years. Stephen is IICRC-certified as a water and fire damage mitigation specialist, and is Florida-licensed as a Mold Remediator, Mold Assessor, Building Inspector, and Class A Division 1 General Contractor. Coastal Disaster serves the Tampa Bay area, and during hurricane season covers the entire state of Florida. Contact Coastal Disaster Recovery to discuss how you can proactively prepare for Florida hurricane season.