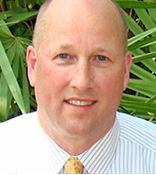 All too often, organizations delay execution -- or they don't execute at all -- because the leadership team cannot agree on one or two strategies
Atlanta, GA (PRWEB) June 04, 2013
AchieveIt, a leading provider of execution management and strategic planning software, announced the release of the fifth chapter of CEO Scott Regan's book, "10 Secrets of Execution." The Atlanta-based entrepreneur unveiled secret No. 5 – Accelerate– which shows companies how to create a competitive advantage by shifting business emphasis to execution.
The book is a follow-up to Regan's popular keynote of the same name and provides an in-depth look at the 10 most important ingredients of a results-driven culture. Drawn from Regan's 24 years as a strategy and operations executive and consultant, during which he has been involved in the development and execution of more than 200 strategic and operational plans, the book affords readers time-tested insights and tips on how to implement a culture of execution and accountability within their own organizations. The book chapter is free to the public and available for download on the company website.
"All too often, organizations delay execution -- or they don't execute at all -- because the leadership team cannot agree on one or two strategies," said Regan. "If companies implement what I call the 70 percent solution, they would be able to accelerate the results curve."
Regan has worked with organizations throughout the United States and United Kingdom on strategic issues, strategy development, and creating organizational cultures that foster execution and innovation. His work has yielded tremendous results, including a $40 million turnaround in 24 months for one organization and a $47 million turnaround in less than four years for another. He is the recipient of numerous awards and has published dozens of articles and white papers.
About AchieveIt
Serving more than 275 clients in 42 states and South America, AchieveIt helps organizations transform vision and goals into tangible business results by executing smarter, faster, and better. Through its suite of cloud-based strategy development and execution management applications, AchieveIt accelerates transformation through enhanced accountability, transparency, and execution. The company provides an innovative set of online tools to develop, monitor, and implement strategic and operational plans, performance and quality improvement projects, and leadership and management programs. A national thought-leader on strategy development and execution management, AchieveIt offers free webinars and white papers on its website at AchieveIt.com.