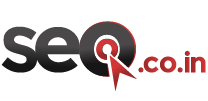 New York, NY (PRWEB) June 05, 2013
In a bid to bolster its market presence in the already overcrowded web marketing industry, India's premier search engine optimization firm, SEO.co.in is offering a range of specialized SEO services for its domestic as well as overseas clients. This was announced by the CEO of the company, Mr. K. Dutta on its 9th anniversary. He said that such specialized internet marketing (IM) services are in huge demand among small to medium sized enterprises who want to have a visible web presence for attracting more customers. The company's main intention is to provide cost effective and quality online marketing solutions to business entities who totally rely on the web for business promotion. This was made amply clear by the CEO of the company who also mentioned that in the coming days, the company will launch many more advanced web marketing services through various web based platforms. The launch ceremony was attended by the big names from the web marketing world, media and esteemed clients.
According to the top management, the company intends to diversify its services portfolio from conventional SEO platform to online reputation management, company branding, social media optimization (SMO), pay per click (PPC) and so on. This will help SEO.co.in to attract more customers and thereby capture a sizable chunk of market share. He also announced that the company is planning to ramp up its existing facility in India and increase its employee strength from the current 75 to 100 plus. This would eventually help the company to undertake more than one SEO project simultaneously as it would be in a position to create dedicated teams and core operation groups. According to the company sources, SEO.co.in is totally focusing on specialized SEO services through which it intends to win the heart of its customers in India and across the globe. Presently, the organization is mainly focusing on "on page" services to bring about a direct impact on search engine rankings for its business clients. This was stated by the operations manager who highlighted many more advanced operational strategies which would help small to medium sized companies achieve the top 10 keyword ranking in SERP's.
SEO.co.in wants to achieve a monopoly status in India in the field of search engine optimization through such specialized web services launch. This was very clear when the CEO announced that it is planning to ramp up its existing facility in India to meet the demand of its global customers. The company has also introduced the "guaranteed top 10 ranking" service whereby it promises to bring a particular keyword in the first page of Google within a specified time. The management feels that through such value based and cutting edge business solutions, it is going to win the heart of its customers and create an extensive customer base. This is how the company wants to fortify its presence in the global SEO industry and capture the biggest chunk of market share.
About the Company
SEO.co.in is the leading internet marketing firm offering a host of customized SEO solutions to companies all over the world. It has a team of professional web analysts and optimizers who have years of experience in this domain. Through its cutting edge business solutions, it provides the best SEO services at the most competitive price.