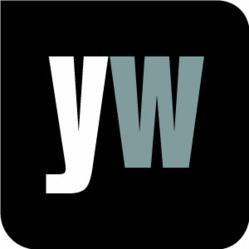 London, UK (PRWEB UK) 24 June 2013
According to a survey published in the New England Journal of Medicine, three quarters of doctors stated that they would approve the use of marijuana as a form of pain relief for health conditions. 76 percent of the 1446 doctors questioned responded by saying that they would prescribe marijuana for a woman with advanced breast cancer in order to reduce the pain associated with the condition. The survey was intended to highlight the various patients which GPs encounter who require help.
Dr. J. Michael Bostwick, a professor of psychiatry at the Mayo Clinic in Rochester, stated that "there are no 100 percents in medicine. There's a lot of anecdotal evidence that this is something we should study more. Forgive the pun, but there's probably some fire where there's smoke, and we should investigate the medicinal use of marijuana or its components". Healthfinder cited Bostwick who went on to explain that many doctors would like to see further evidence to support the use of marijuana as a medicinal tool, so that they can make more informed decisions. (http://www.healthfinder.gov/News/Article/676851/most-docs-ok-with-medical-marijuana-survey)
To investigate this further, Yourwellness Magazine looked at the association between marijuana and diabetes. According to Yourwellness Magazine, marijuana contains certain compounds which could prove to be effective in treating diabetes. Marijuana contains cannabinoids which are chemicals that activate receptors in the body to impact cardiovascular and gastrointestinal activity, bone and pain. Scientists have reportedly found ways to develop plants which produce varying quantities of cannabinoids. In addition to this, there are also two substances found in marijuana leaves, known as cannabidol and THCV, which increase your body's ability to burn calories. Researchers have found that these properties can influence how your body responds to insulin, which could affect those suffering with diabetes. (http://www.yourwellness.com/2013/03/what-role-could-marijuana-have-in-diabetes-treatment/).