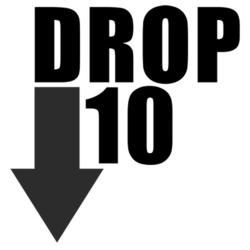 Denver, Colorado (PRWEB) June 03, 2013
Health and lifestyle conglomerate Bamboo Nutra LLC takes a firm hold in the market strategically employing the exclusive Drop 10 fitness program. Designed to implement the Company's first market-ready products of their By-Nature supplement, apparel and accessory lines, the Drop 10 Program serves as Bamboo Nutra's entry and first impression in the marketplace.
In line with the Company's long-term corporate plan and growth strategy, the Drop 10 program has been designed to achieve explosive growth and substantial revenue in the short-term, and also create significant brand recognition with consumers. Regarding integration into the corporate strategy, a Company consultant stated, "We have launched the Drop 10 Program as an independent entity, but also as a precursor to our much-anticipated 12-week 'Purity of Life Challenge'. Certain participants in the Drop 10 Program will be granted free entry into 'Purity of Life Challenge', scheduled to kick-off in 2014…. We think the combination of both Challenges, along with the launch of our full By-Nature Supplement Line, By-Nature Apparel Line and By-Nature Accessories puts the Company in an excellent position. We're right around the corner from being on par and playing on the same field as Supplement and Lifestyle giants that have been in the industry for 30 years."
The Drop 10 Program was created to universally exploit any famous figure or Bamboo Nutra Endorser as host of the program, and the Company states that several spin-offs are already in the works. The initial edition is comprised of 30 video segments, presented by Bamboo Nutra Endorser and UFC Heavyweight Superstar 'Cheick Kongo'. As Host, Kongo demonstrates easy-to-follow fitness routines and diet plans, which enable the consumer to lose 10 pounds over the course of 30 days. The ultimate goal of the program is not only to assist consumers in losing weight, but also to create a healthy lifestyle structure to carry consumers far beyond the 30 days of the program.
The Drop 10 kit is comprised of the Company's: By-Nature Meal Replacement and Advanced Weight Loss Formula, By-Nature Apparel Drop 10 T-shirt, By-Nature Accessories Protein Shaker and the Drop 10 App for Apple/Android. Each product will be made available to consumers both individually and as a "kit" via the company websites, online vendors such as Amazon.com and through its direct sales platform.
Click Here for more information on Bamboo Nutra's Drop 10 Program