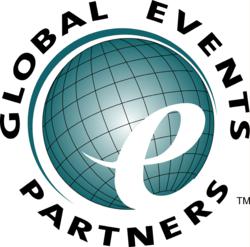 "These new partners strengthen our connections in the top markets of Asia and Europe and open the historical land of Israel to us and our clients," said Chris White, Chairman and CEO.
Washington, DC (PRWEB) June 03, 2013
Global Events Partners, (GEP), the leading partnership of destination management companies (DMCs) worldwide, has recently added four new international partners representing 13 countries in Europe, Asia, and the Middle East.
"These new partners strengthen our connections in the top markets of Asia and Europe and open the historical land of Israel to us and our clients," said Chris White, Chairman and CEO. "We are excited about the fresh opportunities they represent in a wide range of dramatic and dynamic meetings and incentive locations."
The four new partners are Destination Asia, Far East; 100Rumos Tourism & Event Solutions, Portugal; Holland Destination Management, the Netherlands; and Ophir Tours, Israel. Destination Asia locations include Thailand, Vietnam, China, Hong Kong, Indonesia, Singapore Cambodia, Malaysia, Burma, and Laos.
James Reed, CEO and Group Managing Director of the Destination Asia Group, stated, "We are most honoured to join GEP as it really is a marriage of two very like-minded companies. Destination Asia is unique in that not only do we operate in the key markets of Asia but we actually own the on-the-ground companies in all of our country operations and this enables us to deliver the highest standard of services to our corporate clientele … at cost effective prices that involve no middlemen."
Since Destination Asia was founded in 1997, it has managed 1,988 corporate programs for most of the Fortune 500 companies and been involved with a recent annual meeting for IMF and the World Bank. The group's operating head office is located in Bangkok, with its corporate and banking center in Hong Kong.
100Rumos Tourism & Event Solutions, with offices in Lisbon and Porto, has the connections to provide the best quality and prices for all aspects of meetings and incentives from transportation to hotels to creative activities. Though 100Rumos is new to GEP, one of their professionals, Carla Andrezo, has worked with GEP clients for years when she was with other Portuguese DMCs. "This means our clients can continue to benefit from Carla's vast experience in Portugal and her dedication to great service," White said.
Ophir Tours marks GEP's expansion into Israel, a land of vast cultural and historical attractions. The company is a family owned travel consortium established in 1952. For over 40 years Ophir Tours has conducted business with the North American Market, catering and customizing tours for groups and individuals. Jerusalem, Tel Aviv, the Dead Sea – the cultural, religious, and architectural history of the land offer a variety of fascinating programs in lesser traveled locations.
For the past 25 years Holland Destination Management has been offering top-quality service in tourism and business, with a team dedicated to managing congresses, meetings, incentives and conferences. A full-service DMC, they work in close consultation with clients to create imaginative programs tailored to individual needs, creativity always going hand in hand with practical considerations.
About Global Events Partners (GEP)
Launched in 1999, GEP includes more than 65 leading destination management companies (DMCs) around the world. A DMC is a professional service company possessing extensive local knowledge and resources, specializing in the design and execution of group tours, transportation, events, activities and program logistics. GEP partners provide consistently high quality DMC services in the most desirable locations worldwide.
Thanks to affiliations with sister companies -- Krisam Group (http://www.krisam.com/), the top independent national sales office for hotels and resorts worldwide; PRG, an industry leading production company; and Go West Creative Group, a full-service creative communications and marketing agency -- GEP offers a unique "one-stop" solution for corporate meeting planners worldwide. http://www.globaleventspartners.com
###
Media Contact: Kathleen McDermott (202) 775-5800; k_mcdermott(at)globaleventspartners(dot)com