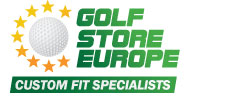 The products are high quality and enhance and simplify issues that sometimes occur in golf.
(PRWEB UK) 3 June 2013
GolfStoreEurope is delighted to announce that the company is now stocking The Golfmen.com products. The Golfmen.com is a unique range which gives golfers the opportunity to purchase functionality, performance, convenience and enhanced playability. Many of the products that the company sells are unique and fresh, aimed at making your game of golf easier and improved.
Some products that GolfStoreEurope will be stocking include a range of golf-related gadgets such as The Grippy which is a compression grip cleaner, The Spotter which is a pitch repair and ball marker, The Scrubby which is a hand-held ball washer and The Flip Towel which is an all-weather golf towel. GolfStoreEurope is also expected to stock a variety of tees, swing aids, cleaning tools and accessories designed from the company.
GolfStoreEurope is thought to be one of a limited list of UK stockists of the American brand.
A representative from GolfStoreEurope added, "The products are high quality and enhance and simplify issues that sometimes occur in golf. We believe that the innovative gadgets will be met with great demand and hope to stock more inventive designs from The Golfmen.com as the year progresses."
GolfStoreEurope continues to add new ranges to the ever popular online golf store.
GolfStoreEurope is Europe's leading provider of specialist golf equipment. Based in Ireland and boasting stores up and down the country, the retailer also gives customers the opportunity to order an array of top golf accessories on the web – head over to golfstoreeurope.com and check out the ever-expanding range of products now available at the click of a button. The staff at the company emanates a clear passion for the sport and so is able to cater for both amateur and professional golfers alike.