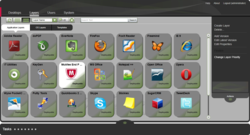 Unidesk-managed VDI enables our employees to access their personal desktops from anywhere, and IT can package and deploy software, upgrade hundreds of desktops, and even support remote workers with ease.
Marlborough, Mass (PRWEB) June 05, 2013
Unidesk Corporation, provider of the leading application delivery, image management, and provisioning solution for cloud-hosted desktops, today announced that BIG BAU-UNTERNEHMENSGRUPPE has replaced its PCs with a Virtual Desktop Infrastructure (VDI) created and managed by Unidesk® VDI management software. BIG BAU group is the largest and most successful real estate company in North Germany. Desktop virtualization was the final step in BIG BAU's IT centralization initiative, and has enabled the corporation to improve desktop security, offer the "Follow Me" desktop experience required by its mobile workforce, and simplify desktop and application administration for its IT department.
BIG BAU utilizes more than 220 Unidesk desktops in its central office in Kiel and in its six regional offices. The centralized Unidesk desktops are hosted on HP blade servers virtualized by VMware vSphere®, and are stored on HP Fibre Channel SAN storage. Employees connect to their Unidesk desktops using VMware Horizon View™ and a combination of zero clients and converted PCs.
"In the past, our employees worked mostly in one location, but their mobility has increased substantially and therefore the need for desktop flexibility has grown," said Marco Outzen, Head of IT at BIG BAU. "Physical desktops did not provide the needed flexibility, and they took too much time to set up and maintain. Unidesk-managed VDI enables our employees to access their personal desktops from anywhere, and IT can package and deploy software, upgrade hundreds of desktops, and even support remote workers with ease."
Although application delivery in VDI often presents a challenge if virtual desktops require different configurations, BIG BAU discovered that it is very easy with Unidesk. Each of the individual enterprises that operate within the BIG BAU group has its own unique set of specialty applications. Unidesk's innovative desktop layering technology enables each of these applications to be packaged, updated, and delivered within a few minutes.
"Packaging applications with agent-based PC management software was very complex, and it often took hours of scripting and preparing group policies," said Outzen. "But with Unidesk, we create layers by installing applications the same as on a normal PC, and it only takes a few minutes. We seldom have to create group policies because most settings and registry keys are included in each layer."
Unidesk Certified Solution Partner and VMware Enterprise Solution Partner Vater SysCon GmbH supported BIG BAU with its design for desktop virtualization and its implementation of Unidesk. With their assistance, more than 40 applications were packaged as Unidesk layers. Individual desktops for each business unit of BIG BAU were provisioned by assigning Unidesk application layers in different combinations with the same clean Microsoft Windows 7 operating system layer. Layers are patched or updated once to update all desktops.
"Customers like BIG BAU recognize that Citrix XenDesktop and VMware Horizon View are outstanding at providing secure access to virtual desktops, but are too complex and too limited when it comes to desktop provisioning, application delivery, and image management," said Henning Lohmann, senior IT consultant, Vater SysCon GmbH. "In order to get VDI running for desktops with different configurations, customers need a simpler and more comprehensive VDI management platform. That is why we offer Unidesk."
Founded in 1949, the BIG BAU group has hundreds of employees dedicated to the construction of residential real estate, urban renewal and development, property development, and commercial projects for both private and institutional clients. Many employees are project workers who require their own personal, customized desktops. Unidesk storage-efficient persistent desktops meet these enhanced personalization requirements.
"Unidesk enables us to provide all of our employees with persistent virtual desktops that store user-installed applications, desktop settings, and preferences without having to worry about high storage costs," said Marco Outzen. "Unidesk layering technology reduces our VDI storage capacity needs for persistent desktops by approximately 70%, even with the 3GBs that we assign to each employee's User layer."
To learn more about the VDI deployment at BIG BAU, register for the live on-line seminar with Marco Outzen from BIG BAU and Henning Lohmann from Vater SysCon GmbH that will take place on Thursday, June 20 at 10:00 AM CET. Please register here: http://www.unidesk.com/resources/webinars
Tweet This: German real estate group implements @UnideskCorp desktops accessed by @vmwareview. #VDI simplicity and flexibility: http://bit.ly/1654087
About Unidesk
Unidesk Corporation (http://www.unidesk.com) provides the management platform that accelerates the movement of desktops to the cloud. Designed for Virtual Desktop Infrastructure (VDI), Unidesk® desktop layering software is the simplest and most powerful way for IT organizations to deliver applications, manage images, sustain user customizations, and optimize storage for Microsoft Windows® desktops hosted on VMware vSphere®. By using Unidesk to create, manage, and repair desktops for Citrix XenDesktop®, VMware Horizon View™ and other brokering solutions, customers can accelerate VDI projects, reduce desktop operations costs up to 30%, cut VDI storage costs up to 90%, and foster a more productive workforce. Unidesk is available through an expanding network of solution partners. Unidesk Corp. is a privately-held company with headquarters in Marlborough, Mass, USA.
Unidesk is a registered trademark of Unidesk Corporation in the United States and/or other jurisdictions. All other trademarks and registered trademarks are property of their respective owners.