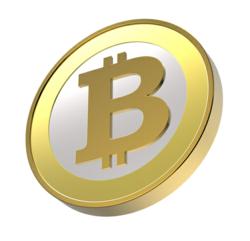 This online Forex portal makes sure to provide the latest news and unadulterated updates about Forex brokers from reliable resources
London, UK (PRWEB) June 04, 2013
ForexMinute, a renowned online Forex trading portal, now provides complete bitcoin news to Forex traders. This news allows traders to be updated about the latest happening and exchange rates. Moreover, with bitcoins news they can understand the trends of the market and take fruitful and beneficial decisions.
This online Forex portal makes sure to provide the latest news and unadulterated updates about Forex brokers from reliable resources. In fact, it keeps the Forex traders fully updated while doing bitcoin trading with the latest bitcoin news, charts, live feeds, moving averages, etc. amongst others.
A recent bitcoin news says, "In times when the US financial authorities are leaving no stones unturned in sacking Bitcoin transactions, some of the 375 taxis in San Francisco are now promoting the currency, and quite effectively. The new campaign can now be seen on the streets of San Francisco in which the taxis are playing a "We use coins" promotion video.'
Nonetheless, the online newsletter company also includes some of the best Forex brokers reviews like PFD-NZ, IC Markets, Trade 24, 4XP, XEMarkets, Ava FX to name a few. However, the broker of the month is OptiMarkets. This is a web based trading platform for binary options. In fact, it does not require any additional downloads for start-up. Likewise, with its well-defined user interface, it has made easy for user to decide what they want from the platform.
Above all, opening a trader's account with OptiMarkets is free as no registration fee is charged to get started. Users just need to go through a simple registration process and after that they can use the platform. Similarly payouts, security and customer support options are easily available.
About ForexMinute:
ForexMinute is the world's leading Forex news website, providing investors all the required tools to become a top class Forex trader. The ForexMinute.com team offers global investors an array of resources, including financial news by the minute, fundamental analysis, technical analysis, Forex tools and much more. The aim of ForexMinute is to provide investors the leading Forex education tools, so they can visit their leading Forex portal whenever it suits them.
For more information, visit http://www.forexminute.com or call +1 800 758 5780.
You can have the ForexMinute newsletter delivered to you each trading day. Simply sign up today. You will be kept up to date on the latest market action. It's free and simple - http://www.forexminute.com/newsletter.