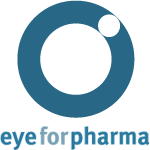 Now, the question is how do we, as an industry, begin to innovate sustainably.
London, UK (PRWEB UK) 3 June 2013
Cegedim Relationship Management today announced that the Group Vice President of Clouding and Digital Innovation, Richie Etwaru, and other Cegedim speakers will share their value-added insights during one of the largest events in U.S. life sciences, eyeforpharma's Make Customer Centricity Work. Taking place in Philadelphia on June 3rd and 4th of 2013, the event features over forty senior level speakers who will tackle the most critical issues facing pharmaceutical, biotech, and medical device verticals. Etwaru will be conducting a workshop today, and will lead the master class on the second day of the event.
This gathering of thought leaders arrives at a critical time for the healthcare and life sciences industries. Over the past few years, both industries have adopted new technologies and practices in response to changing business needs, government regulations, and key stakeholder behavior. Consequently, company leaders now strive to gain deeper insights on how to effectively assess and implement these new, innovative trends in their organizations.
Event to Focus on Impact of Increasingly Rapid Adoption of Technology and Innovation in Life Sciences & Healthcare
The 11th annual conference will feature panelists from Cegedim and Microsoft's Life Sciences division, who will address the impact and new requirements regarding the current accelerated pace at which companies are adopting innovation. The panel will focus on the future-state design that will likely be the model for healthcare and life sciences companies. Further, this dynamic, industry-specific discussion will cover the cloud, clouding, multi-channel, big data, social, mobile, as well as other pressing tech and operational trends.
"I'm thrilled to participate in this year's event, especially since both healthcare and life sciences industries are in a state of transformation. We are starting to understand the importance and 'the what' of innovation. Now, the question is how do we, as an industry, begin to innovate sustainably," said Richie Etwaru. "This exciting conference features a wide cross section of experts and will enable participants to share what has been done, what works, and what doesn't work. The survival of both industries depends on sustained innovation, which must serve as the fabric of every organization's culture."
Cegedim Relationship Management is an eyeforpharma silver sponsor for the event. To learn more about the event, please click here.