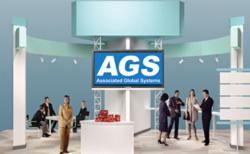 For whatever services you need, at any destination in the world, AGS offers you a team of experienced special event expediters available to serve you 24 hours a day, 7 days a week.
New Hyde Park, NY (PRWEB) June 06, 2013
Associated Global Systems (AGS), has announced it has expanded its Tradeshow and Special Events Service. This special service offers customers a single source carrier responsible for all services they may require with a unique ability to customize to a specific need for any tradeshow or special event – anywhere in the world.
The expanded offering joins a long list of quality, customer-focused services offered by AGS over its 50+ years in the shipping and logistics management industry.
"Over the years, we have continued our success by developing unique services tailored to the needs of our customers. We have an event coordinator in every city in the U.S. and in major overseas locations to assist you with any special need you may have. Help in setting up a display or taking it down and packing after the event is over – whatever is needed, we are available to assist you," states Jim Tucci, CEO of AGS.
In addition to tradeshow and special events support, which includes delivery, set-up, take-down and returns, the expanded service includes a focus on:
Special Media events – getting equipment to a live event, sporting event or a television event with special handling teams available at all destination locations.
Commercial Video and Film Production – assuring deliveries of photographic equipment and other material to a site in the U.S. or overseas is a special emphasis of the expanded service.
Management Training Events – on-time delivery of training material to hotels, resorts and corporate locations including Next Flight Out same day delivery when needed.
AGS handles all modes of transport – air, land, ocean and air charter, with web tracking always in place. As a certified customs broker, AGS can automatically process all documents for export and return. Our national call center is available 24x7, 365 days a year. There will always be a trained special event expeditor available. AGS has the expertise, the facilities and the communication network to guarantee an on-time performance.
With over 125 locations and staff of transportation experts across the United States, AGS handles shipments of any size, to or from every zip code in the U.S. and Canada. They serve 196 countries around the world.
For more information, visit us on the web at http://www.agsystems.com.