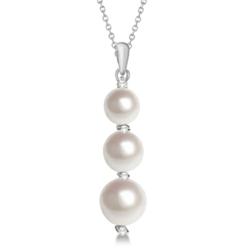 As the economy slowly rebounds consumers spend a larger portion of their discretionary income on jewelry and other hard assets.
New York (PRWEB) June 06, 2013
Households throughout the United States appear to be changing the way they spend their discretionary income. According to a recent article in National Jeweler*, many are choosing hard assets; those objects that have an intrinsic value, over other purchases like cars, boats, etc. Support for this thinking comes from hard numbers that show jewelry has enjoyed sales growth in each of the last 6 months with the exception of February.
In response to an upswing in the economy, consumers are loosening their own purse strings to purchase items that hold their value, like jewelry. A spokesman for Allurez commented, "The purchase of jewelry, like diamond rings, authentic gemstone pendants, earrings, bracelets and other fine jewelry pieces, is a win-win situation. It allows consumers to purchase jewelry and enjoy these pieces long term, while they retain their value, or gain value over time."
Sharing the wealth in this surge in jewelry sales, are online jewelry retailers who, according to Internet Retailer**, enjoyed an 11.66% overall increase in 2012 sales. Other sources reveal that gold diamond necklaces and pearl necklaces for brides is holding steady as well. Engagement rings and wedding bands continue to take the biggest chunk out of a bride's wedding expenses, with up to 9% of couples purchasing their diamond engagement rings from jewelry stores online. In addition, bridal jewelry purchases are gaining in popularity with the bride's parents and grooms purchasing pearl and other jewelry accessories. These bridal accessories, more often than not, become heirloom pieces that are passed on to the next generation.
The Allurez spokesman continued, "We've seen an upswing in bridal jewelry, with pearls taking the lead. Brides often use one piece of jewelry as their 'something borrowed', while making their 'something new' a matching accessory that may well become borrowed by other friends and family members as their 'something borrowed'. We are actually in the midst of doing our own unscientific survey to identify what the most borrowed item is among brides. Results should be out within the next few months."
Bridal jewelry, birthstone jewelry, diamond and gemstone earrings, pendants, etc. seem to be enjoying a surge in popularity, and an increase in sales for online as well as brick-and-mortar jewelry stores. It will indeed be interesting to see how jewelry purchases fare the next half of the year and into 2014.
Allurez is an established designer and retailer offering unique bridal jewelry, among their selection of diamonds, precious gemstone and gold and silver jewelry. They are headquartered in New York where they have multiple offices. Their mission is to provide customers with high end jewelry at affordable prices, and to educate the public about the jewelry industry. You can visit them online at http://www.allurez.com.
Sources:
*National Jeweler, May 28, 2013; http://www.nationaljeweler.com/nj/independents/a/~31057-IDEX-Online-Research-US-jewelry
**Internet Retailer May 2013