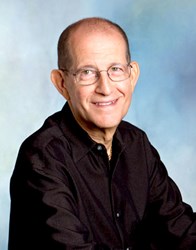 San Jose, CA (PRWEB) June 11, 2013
People First Productivity Solutions is proud to announce a special June 13 broadcast of CONNECT! Online Radio Show for Professional Sellers. This broadcast will feature sales mastermind Robert Terson as a guest speaker. Terson is the author of "Selling Fearlessly: A Master Salesman's Secrets for the One-Call-Close Salesperson."
After 40 years of selling ads to small businesses, Terson founded sellingfearlessly.com as a resource for professional sellers in 2010. His mission of enlightening and inspiring salespeople resulted in his highly-lauded book which is packed with tips, techniques and practical advice for professional sellers.
On June 13, at 7:00 am PDT (a special time for the show, which normally broadcasts on Saturdays at 9), Terson will discuss the principles outlined in the book with Deb Calvert, president of People First Productivity Solutions and host of CONNECT! Online Radio Show. As they encourage sellers to reach their full potential, Calvert and Terson will take listener questions live on air and will also answer questions submitted beforehand (email questions to deb.calvert(at)peoplefirstps(dot)com). Intended to inspire selling professionals to move beyond what's holding them back from reaching their full sales potential, this is one broadcast that no salesperson should miss. To tune in on Thursday morning, go to the CONNECT! page at blogtalkradio.com, and to call in live dial (347) 202-0896.
This program will be available for download at Connect1 on iTunes or at the link above after the broadcast, too. You can listen to the archived recording of this broadcast as well as tuning in to hear a variety of topics and guests that have been featured on the program. To access the archives, go to http://peoplefirstps.com/category/radio-shows/.
CONNECT! Online Radio Show for Selling Professionals is a bi-weekly broadcast provided to help sellers "Ignite their Selling Power in Just an Hour." The CONNECT! community provides discussion groups, blogs and other resources for selling professionals, leaders and emerging leaders, trainers, coaches and other professionals. Founded in 2006 by former corporate Sales and HR Executive Deb Calvert, People First Productivity Solutions operates with the mission of "Building Organizational Strength by Putting People First."