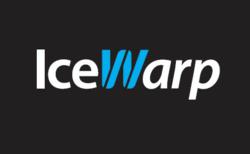 Planning for disaster recovery is normally where most sm to mid-sized businesses get stuck.
(PRWEB) June 05, 2013
Natural disasters, whether they are tornadoes, hurricanes, earthquakes, or just a bad thunderstorm, can damage almost everything a business has. One of the most critical areas a natural disaster can damage however is data. Once gone due to hardware damage, a business' data is nearly impossible to recover. In light of the recent damage to businesses in Oklahoma, collaboration server company IceWarp decided to provide some advice to businesses on a modest budget when putting together an effective disaster recovery plan.
"Planning for disaster recovery is normally the area where most small to mid-sized companies get stuck. When looking at the different options out there for disaster recovery it can seem extremely expensive, like something only Fortune 500 companies can do," says Chris Knott, CEO of IceWarp.
Chris goes on to detail the components of an effective data recovery plan.
"You have many pieces to a plan such as backup, archive, disk imaging, redundant hardware and then redundant data centers so in the event one entire site were comprised, you have your data preserved at a second, third or fourth location."
Chris explains that complete redundancy can get into a lot of money that many businesses don't have.
"The problem is too many companies think if they are not able to work a redundant data center into the plan then there are no other truly effective options."
"This is where the Cloud comes in for many people. Those who are too large to keep everything constantly in the cloud but too small to have redundant data centers are a perfect fit for cloud-based disaster recovery. A company can make clones of mission critical machines (Physical or Virtual) and have these run in the cloud. The most important part to remember is this should only be done with mission critical machines and not for every machine running in the data center or else this removes the cost effectiveness of the cloud. Now in the event of a disaster you can fall over to your cloud infrastructure that is running at a small percentage of the cost of what a full redundant data center would be."
Chris goes on to say, however, there are some big questions that must be asked before effectively implementing a cloud system.
"In most cases the fall over is the next piece that has to be worked out. How will I make sure my data is there if/when I do need to fall over? The answer can be long and convoluted unfortunately because there are many ways to make this data available. One of the more preferred methods is real-time replication. There are a ton of replication tools out there however, ranging from extremely expensive enterprise grade tools to free tools. Becoming increasingly popular are virtual technologies that provide replication specifically for virtual environments. In some business tools you'll actually find they have built in replication for virtual storage.
IceWarp is actually one of those tools. It has an integrated synchronization method that can provide a one way mirror (all data synchronized from the source machine to the cloud) or a complete clone which allows both machines to act as one across different locations. This aids a company greatly when tackling the huge task of putting together a disaster recovery plan."
ABOUT ICEWARP
Founded in 1998, IceWarp is utilized in more than 20,000 organizations and supports over 50 million users worldwide. The company is different than most others in the messaging category in that it delivers all mail server, mobile synchronization, SMS, chat, voice and video capabilities in one integrated, extremely secure and easy-to-deploy solution. Its customers include market leaders like Marriott International, Inc., Verizon Communications, Inc., Inmarsat, AVTOTOR, Russian Space Agency, as well as hundreds of small to midsized firms.
To learn more, please visit http://www.icewarp.com.