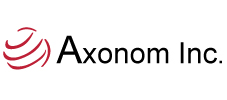 Minneapolis, MN (PRWEB) June 04, 2013
Axonom, a leading provider of industry-specific Customer Relationship Management (CRM) and Partner Relationship Management (PRM) enhancement solutions for Microsoft Dynamics CRM 2011, celebrates the success experienced by 2 Degrees Ventures as a result of the company's Powertrak implementation to help collaborate relationships with industry-leaders and cultural influencers.
2 Degrees Ventures, an organization that leverages unique relationships with industry-leaders and cultural influencers, sought a CRM solution to improve overall business performance and to enable their product experts to work more efficiently in the field with tools to enter customer feedback directly into mobile devices.
The company's clientele features some of the world's most recognizable brands in the global consumer high-tech manufacturing, apparel, consumer lifestyle, and business to business. "We're a pivotal connection point between entertainment, consumer brands, advertising agencies, and creative talent," said Doug Kanner, CFO at 2 Degrees Ventures. "It's vital for our relationship-intensive business model to utilize a system that captures data, securely holds confidential contact information, segments relationships, assigns tasks, and delivers extensive analytics."
After thorough research, 2 Degrees Ventures selected Microsoft Dynamics CRM and Axonom's Powertrak solution for its security, flexibility, and business process automation. Axonom initiated a quick-start implementation plan to deploy Microsoft Dynamics CRM and Powertrak Portal on its hosted environment called NetPRM. NetPRM is an affordable, subscription-based (SaaS) offering that eliminates the burden for end-users to install, maintain, and update CRM software and infrastructure.
"We saw Axonom as the ideal partner for this project," added Kanner. "They brought to the table extensive expertise in tailoring Microsoft Dynamics CRM to fit our business, plus a suite of enhancement solutions to complete additional business requirements. On top of that, Axonom's hosting environment sealed the deal."
2 Degrees Ventures turned to Axonom for a robust solution to deliver remote access to its clients to enter and update customer feedback, monitor inventory, and view product reports. They also required role-based security to protect the social influencer's personal information from those not required to view it. Axonom tailored Microsoft Dynamics CRM to fit the company's business needs and added Powertrak Portal to simplify communication between its external high-tech manufacturing clients.
Next, Axonom deployed Powertrak Mobile Scripted Survey, a rules-driven scripting technology, for the on-the-go product experts to enter meeting information into smartphones and mobile tablets. "Powertrak simplifies and streamlines the survey process by guiding our experts to ask pertinent interview questions based on the influencer's responses," said Kanner.
The entered survey information is immediately pushed into Microsoft Dynamics CRM. As a result, company executives and business clients have direct insight, via Powertrak Portal, into real-time, trend-setting information from social influencers.
"Not only does Powertrak give 2 Degrees Ventures mobile data capture and collecting functionality but also visibility and reporting capabilities to share market research, confidential financial and trend-setting information with clients," said Mike Belongie, COO at Axonom. "Clients use that information, from demographics to product add-on preferences to colors, to make proactive product changes and focus promotions."
For businesses evaluating mobile CRM software or looking for ways to extend their current CRM systems to add more value are requested to download "Why Go Mobile? Six Strategic Objectives You Can Conquer With Mobile" white paper on Axonom's website. It features the 2 Degrees' story, titled "Insight from the stars" on page 12, plus industry statistics and other examples of companies using Mobile CRM to increase sales, shorten sales cycles, accelerate cash flow and increase productivity.
About Axonom
Axonom is an independent software vendor that designs, manufactures, and markets Powertrak, the innovative B2B revenue management suite for high-tech and manufacturing industries. Powertrak helps companies successfully sell and service to its customers and partners in an environment that requires multi-level relationship tracking, web self-service, partner/dealer loyalty management tools, streamlined quote-to-order processing, time and billing management, hassle-free payment options, and a worldwide presence.
Enriched with mobile extendibility, Powertrak's High-Tech Industry solutions include: Customer and Partner Portals, Product Configurator, Design Win, Forecasting, Time and Billing, and Service Management. By delivering more transactions more efficiently through channels at a lower cost, Powertrak helps customers achieve greater profit potential. For more information, please visit http://www.axonom.com.
About 2 Degrees Ventures
2 Degrees Ventures helps brands create stories by deepening their involvement in popular culture by creating unmatched relationships with those who create it. Starting with a focus on brand and business strategy, our unparalleled approach to Influence Creation—Access, Engagement and Implementation—leads to unique business opportunities, powerful brand integrations and compelling content creation. And our ability to create lasting relationships provides a foundation for long-term ROI and brand equity. We create stories that create influence.