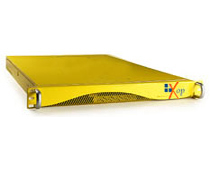 Milwaukee, WI (PRWEB) June 06, 2013
During these difficult economic times many companies are struggling to keep from going under. The costs to stay in business are growing while incoming revenue is steadily decreasing. Companies are looking for any way to save money. One proven way for them to lower costs is to bring an in-house conference system into an office. Many businesses currently outsource this service to telephone companies who charge premium rates. Charges range from 10 to 35 cents per minute per person. A 30 minute conference call with several people gets expensive rather quickly. Telcom & Data is pleased to introduce a product that prevents businesses from having to pay these unnecessarily high prices. A Conference Bridge by XOP Networks is a smart alternative to dealing with telephone companies.
With audio conference bridges scaling from 8 ports to 960 ports, XOP Networks Conference Bridges are ideal for any sized business. These products support multiple conferencing options (Meet-me, Reservation-less, Group Dial etc.). In addition to audio conferencing these products support integrated web conferencing. The web conferencing features allows participants to share documents (Power Point, Excel etc.) and co-browse web sites. All of these products provide a Web based user interface for conference scheduling and system administration.
Depending on your needs, ports can be: analog, digital T1/E1, VoIP, or a combination of the three. For systems with digital T1/E1, ports are provisioned in increments of 24 (North America) or 30 (Europe, CCITT). These products support all applicable legacy signaling standards including, analog Loop Start, E&M Wink Start and ISDN PRI. The VoIP trunk interface is based on industry standard Session Initiation Protocol (SIP).
Visit Telcom & Data's website or call 800-335-0229 to learn more about how businesses can benefit from an in-house conference bridge by XOP Networks.
About Telcom & Data:
Since 1996 Telcom & Data has been providing thousands of telecommunications solutions to organizations around the world to measurably improve communications. The company is a leader in business phone systems, intercom systems, and mass notification products. Telcom & Data maintains a network of over 1600 technicians with locations in Chicago, Milwaukee, and Miami.