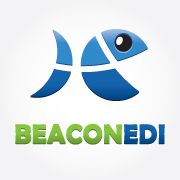 San Diego, CA (PRWEB) June 07, 2013
"We're very excited about the Beacon EDI Job Board, because we know how critical it is for retailers, health systems, and other B2B entities to attract first-rate talent with a minimum expenditure of time and resources," said Alex Perlin "And it makes it easier for job seekers in the EDI industry to get daily RSS feed updates of job postings."
Both Beacon job seekers and employers can use this online jobs to reach qualified candidates. Employers can post jobs online, search for qualified candidates based on specific job criteria.
The Beacon job board will provide easy to use link tagging feature that will allow potential candidates to search based on their area of expertise.
For job seekers, this is a free service that provides access to employers and jobs in the EDI industry. In addition to posting comments regarding positions, job seekers can browse and view available jobs based on their criteria and save those jobs for later review if they choose.
Job seekers can also subscribe to RSS feeds and set them up in Outlook to receive email notifications of job postings.
For more information about Beacon's Web-Based products, please visit the website at https://beaconedi.com/pricing and use the Sign-Up form to sign up for a free demo.
Beacon EDI, a California EDI technology firm, maintains offices in San Diego and has blog site https://beaconedi.com/edi-blog through which it communicates with the EDI industry. They are uniquely positioned to provide cloud-based web applications and software, focusing on business-to-business (B2B) compliance in the retail industry.
Beacon EDI was founded in 2012 by industry leaders with a true passion for EDI. Our leaders have had EDI leadership roles such as running an EDI Department at a national retail chain with over 1000 stores to operating an EDI clearinghouse for one of the nation's largest healthcare insurance companies.
Beacon is a privately held EDI (Electronic Data Interchange) Business-to-Business Solutions company with headquarters in San Diego, California. Beacon's target market ranges from the start-up small business with entrepreneurial spirit to a medium-size thriving organizations looking to expand their market share.