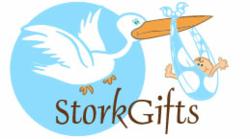 St. Louis, MO (PRWEB) June 06, 2013
According to Melissa Chelist, owner of StorkGifts, a St. Louis based upscale online boutique specializing in personalized baby gifts and personalized children's gifts, it is a well-known fact among educators regardless of ethnicity, socioeconomic level, or previous achievement, children who read (or are read to) over the summer, fare better in the fall then their peers who do not participate in summer reading.
In this day and age, the high percentage of young children who are in either pre-school or daycare, means that during the school year, there are regularly scheduled times spent with books. In addition, many parents who are at home with their kids also designate a specific time each day reading to their children.
During the summer, kids are not following their normal routine. Time is spent at the park, the pool, on vacations, and sadly, in front of the television. This leads to a regression in reading and language skills during the summer months. It takes approximately 4-6 weeks once the kids are back in their routines just to recoup the lost skills.
StorkGifts is encouraging caregivers to spend quality reading time with their children this summer. Chelist, who is a former educator, says; "Reading with your child is the absolute best way to teach language skills." This time can be made special and even more enjoyable by sharing a personalized book. The company carries over 30 different personalized books. All personalized books include the child's name, hometown, a special dedication from the gift giver, and two friends. The child is actually the star of each personalized story. There is a book for any interest: Sports, Superheros, Princesses, and popular preschool characters.
To help support summer reading, all personalized books (regular price $12.95 - $19.99) are on sale for 20% off, using discount code "Read2013" through June 9.
About StorkGifts:
From her home in St. Louis, Mo., Melissa Chelist owns and runs StorkGifts, an upscale online boutique specializing in quality custom-made personalized baby gifts and personalized children's gifts. Melissa and her husband started the company in January of 2003 when Internet shopping was just becoming widespread. In 2005 when their youngest child went to pre-school, Melissa took over managing the company and has done so ever since. StorkGifts carries more than 75 different types of personalized items, all of which are custom-made with the customer's choice of color, design and personalization. Known for its high-quality products, StorkGifts offers many made-in-the USA products and prides itself with professional, top-notch customer service. For more information, please visit http://www.storkgifts.com.