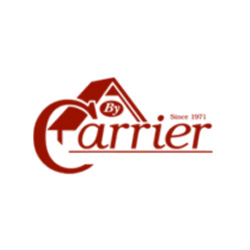 Experience the By Carrier Difference
Hartford, CT (PRWEB) June 04, 2013
Capitalizing on the success of their award winning custom home communities at Chimney Hill Estates and Timberbrook in Farmington, By Carrier, Inc. is pleased to announce the opening of new semi-custom built single family homes in the Washington Farms community in Farmington, CT. Known for their expert craftsmanship, attention to detail and energy efficient amenities, By Carrier will continue their tradition of excellence at Washington Farms – Phase II by offering unique custom built homes that feature award winning Kohler finishes, stainless steel built-in appliances and sustainable hardwood flooring.
All home parcels feature private wooded locations all about 1 acre and some with walk-out or day-lit basement options. Each semi-custom home will be carefully designed by The Carrier Team to feature 3-4+ bedrooms, 2 ½ to 3 ½ bathrooms, 2-3 car garages and will include high performance energy efficient systems to save homeowners significantly in utility costs through-out years of ownership. The newly constructed "Woodpond" model home features 4 bedrooms and 3 ½ baths, a finished lower walk-out level recreation space and full bathroom perfect for a growing family. Phase I in Burlington also boasts immediate occupancy homes for viewing at our Grand Opening.
In a time when cookie-cutter homes are defining many neighborhood communities, By Carrier stands out by delivering exquisite craftsmanship on each new home construction it is involved in. Understanding the special bond each owner develops with their home, By Carrier is adamant that the homes they build reflect the unique lifestyle and character of the owner and takes great pride in communicating with each client to see that their vision for a low-maintenance, energy efficient home is realized.
By Carrier is very pleased to be opening a new community of new green features homes for sale using many American-made products and supplying economical natural gas heating and cooling. By Carrier will also offer their industry-leading 5-year warranty for the new model homes in Washington Farms that covers basement leaks, roof leaks, structural defects, electrical, plumbing and interior climate control.
By Carrier, Inc. is a family run business dedicated to serving its clients with such basic values as hard work, excellent ethics and integrity in all facets of the home building process. For more information on By Carrier Inc., please visit http://www.bycarrier.com
For more information on this new community and our grand opening, please visit: http://www.washingtonfarmshomes.com