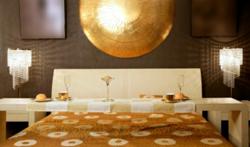 If design and construction professionals are to be hired, these file ideas will be very useful in conveying the intended remodeling project.
San Francisco, CA (PRWEB) June 04, 2013
Tap into your subconscious' energy and increase your productivity by closing the "open loops" in your mind. What? Open loops? Our minds' "open loops" are the unfinished mental to-do lists that are constantly being updated, continually running and becoming a source of stress. In regards to an upcoming or desired home remodeling project, one open loop is particularly sensitive to the ideas and details on display in the environment at large that might enhance a home's design. To achieve a successful conclusion to this remodeling project, close this open loop / mental to-do list at once. The best procedure to close this loop is to commit every design detail and idea to paper. Be strict and capture these bits of inspiration regularly. This will give the mind the opportunity to refresh and be ready to access new information. Enhance these design notes by including pictures that support these ideas. Take this process one step further and identify the desirable elements in each design photo and explain why these elements work together. Equally important is to also identify the elements that do not work in the design, the undesirable elements, to avoid these pitfalls. A source of home design ideas is KindaChic.com, an online home furnishing and décor retailer. This may be the site that will eliminate the need for a design mental to-do list on this project.
The next step in this process is to organize this information into various categories. One method of organization would be to arrange the most desirable design ideas together. Arrange this collection in order of the likelihood or feasibility of its completion. Within this collection, note all of the steps required to complete each detail, including the purchase of each piece of furniture and décor items. If a source is known for any of the necessary items pictured, such as the draperies, rugs, sofa, etc., include this information in the notes. Estimate the cost to complete each step of the design. Create a construction plan as well as a timeline. The construction plan should reference what a hired contractor will be responsible to complete. The timeline should include personal responsibilities as well as holidays during the time of construction. The information acquired through the completion of each step will provide significant insight into the feasibility of developing each design. Another tip is to arrange the design ideas together that are best suited to the existing home structure. The most suitable ideas for a home redo may also turn out to be the easiest (least construction) to achieve and thus less costly. This set of designs may also become the first phase towards a complete remodel. As with the first set of ideas, enumerate the steps necessary for completion. The next set of ideas maybe those that represent one or two simple details that will give a room a whole new look, such as new full-length draperies in a vibrant color, or an accent color applied to one wall. A visit to KindaChic.com may help to fill in the blanks of the un-sourced details in this design process.
Organization of this type will make a design direction perfectly clear for development. If design and construction professionals are to be hired, these file ideas will be very useful in conveying the intended remodeling project. There is no such thing as too much information when budgets, demolition and construction are involved. This method will also save time, which is very important because hired professionals bill by the hour for the time it takes to make an idea come to life.