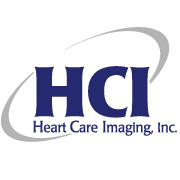 Mobile PEM is truly a win-win for physicians and patients, and we are excited to be a part of the fight against breast cancer, commented HCI CEO, Robert J. Stilley.
Tequesta, FL (PRWEB) June 05, 2013
HeartCare Imaging, Inc. (HCI) announced today the launch of "Mobile PEM", a full-service mobile breast imaging service that makes Positron Emission Mammography Technology available to physicians, hospitals and imaging centers throughout Central and South Florida. The new service demonstrates HCI's commitment to quality patient care by providing advanced breast imaging services to the community.
The turnkey mobile solution includes:

The transportation and site setup for the latest Naviscan Solo II PEM scanner with biopsy software
A Certified Nuclear Technologist to inject FDG-18 and perform the scan
MQSA Certified Radiologists dedicated to breast imaging to interpret and return reports to the site within 24-48 hours
All necessary site accreditation and licensing
Scheduling, preauthorization and reimbursement assistance
Customer branded patient forms
Physician education and marketing initiatives for customers to increase patient referrals
With the increase in demand for breast imaging, HCI sought after a way to introduce PEM technology to physicians in an affordable manner. "It became apparent that physicians and medical centers desired PEM technology but couldn't always afford to purchase given patient volumes. With great collaboration, we designed Mobile PEM; a flexible and full service solution. Mobile PEM is truly a win-win for physicians and patients, and we are excited to be a part of the fight against breast cancer," commented HCI CEO, Robert J. Stilley.
PEM scanners, designed by Naviscan Inc., are a high-resolution dedicated positron emission tomography device for imaging breasts, producing a very sharp, detailed image of cancerous lesions. With PEM, physicians can identify cancers as small as 1.6mm, about the width of a grain of rice. The technology shows the location as well as the metabolic activity of a lesion, providing a "map" which physicians can base patient treatment options and/or create a surgical plan. PEM is also used to monitor response to neoadjuvant chemotherapy and to check for a recurrence of disease.
"We are committed to finding creative ways to make our unique 3-D Molecular Breast Imaging technology available to as many patients as possible. We are delighted to have an opportunity to work with Dr. Schilling, who continues to be a pioneer in advanced Breast Imaging, as well as HeartCare Imaging, Inc. to make this mobile service a reality in South Florida," said Paul J. Mirabella, President and CEO of Naviscan, Inc.
PEM technology has numerous clinical benefits. "Positron Emission Mammography has proven to be an excellent alternative to MRI as it has been found to accurately and reliably identify breast cancer with equivalent sensitivity to breast MRI", adds Dr. Kathy Schilling, Medical Director at the Christine E. Lynn Women's Health and Wellness Institute at Boca Raton Regional Hospital.
In a 2011 study to determine performance of PEM compared to MRI, it was found that PEM has a greater specificity compared to MRI and is therefore less likely to prompt unnecessary biopsies (NIH Grant #5R44CA103102-05). In a separate study by Dr. Kathy Schilling, MD, it was reported that PEM is an equivalently sensitive alternative to breast MRI for pre-surgical planning and is an alternative for women with dense breasts and when menstrual cycle timing is a challenge (European Journal of Medicine 38(1): 23-36(2011).
Dr. Kathy Schilling adds, "We have found PEM to be a well tolerated exam by women that produces outcomes better than MRI with respect to breast cancer identification. Referring physicians and patients will realize these benefits as Mobile PEM services launch in Central and South Florida."
About HeartCare Imaging, Inc. (HCI)
HeartCare Imaging Inc. (HCI), founded in 1998, is a full-service diagnostic imaging service company. Headquartered in Tequesta, Florida, HCI works with hospitals and physicians throughout the country to add important diagnostic services to facilities. HCI focuses on providing Nuclear Cardiology, Molecular Imaging, Echo/Vascular Ultrasound, PET/CT, MRI and other advanced modalities to ensure patients are receiving world-class care.
HeartCare Imaging Inc. services include staffing, equipment leasing and sales, lab accreditation, financing, physician education and marketing, licensing and scheduling assistance. HCI belongs to SNM, ASNC, SCCT and is a Nuclear Cardiology Foundation Member. The company boasts high client retention through the work of a team comprised of Senior Professionals and Certified Nuclear Technologists. HCI can be found on the web at http://www.heartcareimaging.com.
About Naviscan, Inc.
Naviscan, founded in 1995, develops and markets compact, high-resolution PET scanners intended to provide organ-specific molecular imaging and guide radiological and surgical procedures. The Naviscan PET scanner is currently installed and available in breast and imaging centers throughout the U.S. and other parts of the world. The Company is headquartered in San Diego, California and is the first to obtain FDA-clearance for a high-resolution PET scanner designed to image small body parts and for breast biopsy image guidance. For more information, visit http://www.naviscan.com.