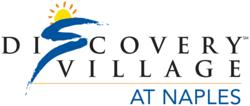 Discovery Senior Living has built, developed and operated upscale, luxury senior-living communities for more than 20 years.
Naples, Florida (PRWEB) June 04, 2013
Discovery Senior Living in Bonita Springs will bring its second Discovery Village senior-living community and wellness center to Southwest Florida, this time to Naples, announced Thomas J. Harrison, a partner, managing member of the company and CEO of Discovery Senior Living. Discovery Village at Naples will be located on a 6.9-acre parcel on Sierra Meadows Boulevard on the southeast corner of Collier Boulevard and Rattlesnake Hammock Road.
Discovery Village at Naples will have a grande clubhouse building that comprises a three-story wing of 30 apartment homes for supervised independent living; a two-and three-story wing of 60 apartment homes for assisted living; and a one-story wing of 30 suites for memory care. Accommodations include suites, grande suites, and one-bedroom and two-bedroom senior-living apartment homes.
Construction is planned to begin in September, generating employment for approximately 100 workers to build the 120,000-square-foot residential building. Construction of the $30 million community is expected to be complete by fall 2014, and is located just across from Physician's Regional Medical Center.
Henning Construction Company is the general building construction management firm in charge of construction. Its Florida office in Naples, The Henning Group headed up by Heather Henning, will lead the project. Henning Construction Company, based in Iowa, is one of the largest general construction companies in North America, and does business internationally.
Discovery Village at Naples will offer personalized, all-inclusive care plans and resort-style amenities in a stimulating environment where residents will have their needs taken care of around the clock.
Features and amenities will include three gourmet meals with tableside service daily, transportation, a team of experienced and licensed professionals available 24/7, health and wellness visits, on-site medical director, on­site therapies, an on-site Medicare-certified home healthcare agency, concierge services, housekeeping, and a full calendar of social and recreational activities.
The Grande Clubhouse will have a dining room, lounge, game room, bistro and ice cream parlor, movie theater and lecture center, complete state-of-the-art wellness center with a senior-equipped fitness center, indoor heated therapy pool and whirlpool spa, professional beauty salon and spa with barber shop, media center with cognitive brain fitness, and a multifunctional art, hobby and craft center.
For more information, call Discovery Senior Living at (239) 908-2921.
About Discovery Village and Discovery Senior Living
Discovery Village at Naples, LLC is owned and operated by Discovery Village Investors, LLC in Bonita Springs. Managing members and partners are Thomas J. Harrison and Richard J. Hutchinson, who are also managing members and partners of Discovery Senior Living, a family of companies that include Discovery Village Investors LLC, Discovery at Home, which is a Medicare-certified home healthcare company, Discovery Realty Group, Discovery Management Group, Discovery Development Group and the Aston Gardens portfolio of 11 award-winning senior-living communities throughout Florida.
Discovery Village Investors is currently building Discovery Village at The Forum in Fort Myers. This assisted living community is scheduled to open in October of 2013 and future expansion plans for additional communities include: Tampa Palms, Lake Nona, Sarasota Bay, Palm Coast, Palm Beach Gardens and the Santa Rosa Beach area.
For more than 20 years, Discovery Senior Living has built, developed and operated upscale, luxury senior-living communities under the Aston Gardens brand name. The award-winning management group has a flourishing portfolio of 2,000 homes for seniors, caring for almost 2,500 residents, and has become a recognized industry leader in the development, marketing and management of world-class resort-style communities.
Discovery Village at Naples LLC and Discovery Senior Living are located at 3301 Bonita Beach Road, Suite 208, Bonita Springs, FL 34134.