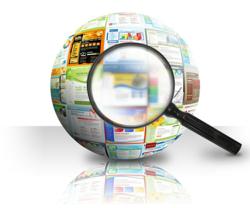 Advertising - specifically search advertising - is much like golf, it can be learned in a day but it takes a lifetime to master.
ANNAPOLIS, Maryland (PRWEB) June 04, 2013
TopSites Law has announced that its Google Adwords account creation and management services for law firms has been revamped to maximize effectiveness and ensure a strong return on investment (ROI). This includes utilizing a team of Adwords certified professionals who will oversee the implementation of campaigns from account creation through to day-to-day management.
In the ultra-competitive field of legal marketing, Google Adwords has become an integral part of the online presence of many law firms. Unlike traditional marketing mediums such as print, radio and television, AdWords allows a firm to target a specific type of prospective client based on search queries and location. In short, utilizing Adwords allows for a firm to ensure that the person seeing the ad is actively looking for a service that it provides. AdWords also allows for precise tracking of the ROI of each advertising dollar spent. Additionally, the flexibility to adjust campaigns in real time ensures that a firm will be able to keep up in a rapidly-changing marketplace.
Between the Display Network, Search Network, mobile search, reporting, Google Analytics, and a host of other topics - AdWords is a constantly moving target. The dedicated marketing team at TopSites Law is able to allocate the time and resources to master this broad range of specialties within the AdWords spectrum, as well as keeping abreast of recent changes and developments.
In addition to the increased complexity of AdWords itself, the competition among campaigns has drastically increased in most markets. This is not to say that AdWords is a lost cause for smaller outfits who cannot keep up with high Cost-per-click (CPC) payments. For example, ads with a higher Quality Score will be shown more frequently and for a lower CPC on the Search Network. Why spend $20 (or more) per click on an ineffective ad with a low conversion rate, when the Adwords team at TopSites Law can craft campaigns that spend far less and generate more leads?
"Advertising - specifically search advertising - is much like golf, it can be learned in a day but it takes a lifetime to master," said Jack Crane, Vice President of TopSites Law. "At TopSites Law we practice our sport everyday. Our team is certified, trained, partnered and a part of the thought leadership for online advertising. Google advertising should be apart of your strategy - not your entire strategy - and TopSites Law can show you where, when, and how it should be used to maximize returns."
AdWords can be a tremendous resource to gain clients, but only when utilized in the proper way. A Google-certified team at a legal marketing firm can remove much of the guesswork and legwork involved in setting up and maintaining an effective AdWords relationship.
About TopSites Law
TopSites Law, with offices in Annapolis, Maryland and Los Angeles, California, is a full-service marketing agency for the legal industry. TopSites Law handles marketing, online advertising, interactive communications, public relations and website development for individual lawyers and law firms nationwide. To learn more about TopSites Law and our offerings, visit http://www.topsiteslaw.com.