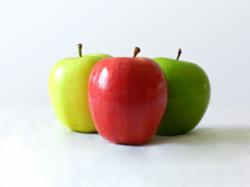 By making getting in shape fun, MyHealthManagement.com has found that it improves the likelihood of success for members
Mableton, Georgia (PRWEB) June 04, 2013
MyHealthManagement.com, a comprehensive website dedicated to providing products and information on healthy eating, is preparing to unveil its blog. Through its blog, MyHealthManagement.com will provide nutrition and fitness tips to help its customers make better choices each day.
"The blog will have areas of coverage in the nutrition field on a national and international basis due to the worldwide economy we have become," Gene Carbonell of My Health Management says. He adds that this includes, "reports on commodities and prices worldwide and how it affects each and every one of us."
Carbonell recognizes that maintaining a healthy weight can be challenging. By making getting in shape fun, MyHealthManagement.com has found that it improves the likelihood of success for members.
MyHealthManagement.com provides a wide range of delicious, nutritious products, including snack bars and shakes, as well as meals. Each item is value-priced to meet members' budgets.
Through its blog, MyHealthManagement.com will provide a great resource for dieters who face a variety of pressing challenges. From holiday meal tips to preparing healthy dinners for children, this blog will be a daily hot spot for families everywhere.
In addition to its products and helpful tips, MyHealthManagement.com also provides meal plans for those who need more intensive help with a weight loss routine. These plans include meals, beverages, and snacks in a discount package that cover three weeks, six weeks, nine weeks, or twelve weeks. Each meal is formulated by MyHealthManagement.com's talented nutrition experts in order to ensure consumers enjoy food that is not only great-tasting, but healthy, as well.
Carbonell has amassed more than 40 years of experience in nutrition, having joined the industry in 1968. His most recent experience was with a weight loss clinic, where he worked directly with individual customers to ensure they met their weight loss goals. Carbonell owned the nutritional items dispensary in the clinic, which allowed him to gain experience in supplying great-tasting products to those trying to lose weight.
MyHealthManagement.com's blog will also provide helpful tips for those recovering from bariatric surgery, an increasingly popular medical treatment. Many patients have questions about how to eat following surgery in order to be as healthy as possible. Through its blog, MyHealthManagement.com will help those patients learn as much as possible about making healthy lifestyle changes following surgery.
To learn more about weight loss products, visit MyHealthManagement.com. The staff at MyHealthManagement.com remain dedicated to helping clients explore their physical health, but their mental health, as well.