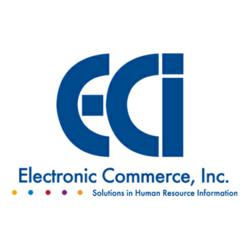 PROVING compliance becomes even more critical, which is why more and more companies rely on ECI.
Elkhart, IN (PRWEB) June 05, 2013
It's all over the news, posted across numerous web sites, the topic of discussion in many webinars and podcasts and on the minds of most employers throughout the United States: the Affordable Care Act (ACA). Also known as Obamacare, Healthcare Reform or the Patient Protection and Affordable Care Act (PPACA), this far-reaching, congressional–enacted plan is aimed at increasing the number of Americans covered by health insurance and decreasing the cost of health care but there is much more to consider and a rather hefty price tag attached.
HCM-software-provider ECI (ECI® Empower) and Gibson have teamed up to offer an exclusive webinar on Thursday, June 13th at 3PM EST, that looks beyond the basics of "Pay or Play" and focuses on the true financial impact of the ACA. Several basic questions must be considered as 2014 approaches, including:

Does your plan measure up to the minimum value requirements?
Is your health care plan "affordable," according to the employer-mandated definition?
Should you continue offering coverage but change the offer?
Would it make more sense to pay the $2,000 penalty than to offer employer-sponsored health coverage?
This eye-opening webinar will present several models of the actual financial impact of the "Pay or Play" decision with different employer/employee contribution scenarios, including multi-year cost projections. If you can't attend the live event, visit ECIPAY.com for a recording of the webinar.
For many employers, it all boils down to one thing: compliance. It also means more documentation and better proof of employee numbers, their days and hours worked, and so much more. Add in the new immigration laws and other government-imposed regulations and the issue of proving compliance becomes even more critical which is why more and more companies are relying on ECI to help track this information.
ECI Empower software is built to help small-to-medium-sized businesses (SMBs) manage their compliance. The single-source database, upon which it is built, ensures seamless integration and allows for entering critical employee data, once. Each employee record is stored in one central repository, ensuring accurate and safe data, allowing employers to access the data as needed and track critical actions and attributes.
To learn more about ECI, visit ecipay.com to view an online demo or use the 'Contact Us' form to have someone contact you directly. You may also email info(at)ECIPay(dot)com or call 800.320.9530.
About ECI:
ECI is a leader of integrated Human Capital Management (HCM) applications – a world-class solutions provider dedicated to equipping complex enterprises and midsize organizations with the Human Resource Information System (HRIS) technology they need to leverage the HR function as a key business driver. ECI's Empower solutions area of focus include Payroll Processing and HRIS, Reporting and Business Intelligence, Self Service, Benefits Management and Enrollment, Recruitment, Performance Management, Learning Management, and Time and Labor Management. Founded in 1996, ECI services clients ranging from 100-10,000 employees in virtually every industry, both publicly and privately held. ECI has earned several awards, but we are most proud of our high retention rate. For more information about ECI, visit http://www.ecipay.com or call 800-320-9530.
About Gibson:
Gibson is a regional insurance broker and risk management services firm that has been awarded "Best Practices" status for the past 19 years and named an Indiana Best Places to Work. Gibson is 100% employee owned and ranks in the top 1% of independent agencies in the nation. Visit http://www.gibsonins.com for more information.