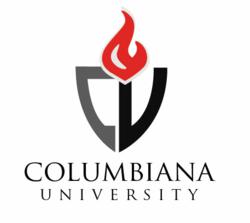 (PRWEB) June 05, 2013
One of the strong points of every university is its curriculum. The more updated it is, the better the quality of instruction and correspondingly the better its reputation. We live in a fast-paced world that changes constantly in terms of technological developments, economy, business and many other factors which contribute to our existence. Education focuses to make the student aware of this same world, how to survive in it, and how to deal with the problems that arise in the course of life. For this reason, education needs to accurately reflect the current state of events so as to be more effective.
Recently, after an internal faculty and student survey, Columbiana University found out that many of its students and teachers had given suggestions about subjects they would like to study and teach respectively. After further analysis, the findings were found to be quite relevant and the administration decided to take appropriate action.
"We pride ourselves on our high standards of educational excellence and ensure that steps are taken to keep Columbiana University in the top tier of premier educational institutes," said the Dean of Columbiana University.
As a result of careful evaluation, 8 of the schools will undergo intensive curriculum updating immediately. In order to keep the courses consistently industry-responsive, Columbiana University has also announced its resolve to hold meetings with all its faculty members on a biannual basis. The permanent, associate and visiting faculty members of the University comprises of experienced professionals who have been operating in the educational and industrial sectors for a long span of time and are well-versed in the ins and outs of their specialized areas. These expert personnel will give their suggestions about revisions to the curriculum in the biannual meetings and propose which topics need to be added or subtracted. Based on these suggestions, the curriculum will be renewed accordingly. In direct relation to this measure, pedagogy and assessment methods might also be modified to accommodate the changes thus made. These will also be decided in the meetings.
So far the student responses to these measures have been enthusiastic and encouraging as they look forward to studying new subjects they helped introduce in the University. Considering this, Columbiana University seems to have hit the nail on the head yet again as it strives to keep delivering quality education to students around the world.
About Columbiana University
Columbiana University has been operating for over a decade now. Offering accredited, job-oriented online degree and non-degree programs in a variety of fields, Columbiana ranks amongst the best online higher education institutions we have today. Due to the university's self-paced and low-cost education, Columbiana University is fast becoming the first choice for working adults and jobseekers across the globe. The university's faculty comprises highly qualified instructors who are also industry experts with years of leadership experience. Columbiana University offers free student and career counseling to all students and alumni. Financial aid at Columbiana helps students effectively finance their education.