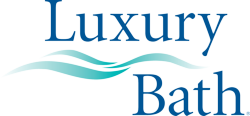 Glendale Heights, IL (PRWEB) June 04, 2013
Last month's New York Times report highlighting the Department of Transportation's (DOT) endorsement of self-driving cars for safer roads has similar safety features to Chicago-based bathroom remodeling company's grab bars. While remodeling the bathroom with Luxury Bath's grab bars won't drive you to the grocery store, like the self-driving car, grab bars are able to make everyday activities more enjoyable, efficient and safer.
Avoid Accidents. The self-driving car was endorsed by DOT as a future tool in avoiding accidents on the road. Grab bars also provide an accident free experience, with their bathroom safety features. Positioning grab bars in the tub and shower during a bathroom remodel helps avoid unwanted accents, avoiding bathroom slips and falls. Many bathroom users rely on weakly anchored towel bars or shower doors instead of installing grab bars. Luxury Bath's grab bars are anchored in wood studs, and can withstand up to 560 pounds of pressure, making the grab bars compliant with the Americans with Disabilities Act (ADA compliant).
Helps Elderly and Disabled. With the cars ability to drive on its own, people with disabilities and the elderly are given access to better mobility. Luxury Bath's ADA compliant grab bars can also help elderly and disabled users by improving their mobility in the bathroom. The bathroom remodeling company's grab bars provide independence for users in the bathroom, making bathing easier and enjoyable.
Could Save Lives. Although the Transportation Department recommends continued testing of self-driving cars, the New York Times reported that the Department believes this technology could save lives. Installing safety grab bars during a bathroom remodel also can reduce life-threatening consequences by decreasing the risk of dangers falls. According to the National Safety Council (NSC), falls are the second-leading cause of unintentional death in homes and communities. Grab bars help support bathroom users by giving them safer stability in the tub and shower.
Unlike many self-driving cars that still being tested, the Chicago-based company's grab bars are available today. The bathroom remodeling company's grab bars are available nationwide and are customizable, coming in an assortment of different colors and styles.
About Luxury Bath
Luxury Bath (http://www.luxurybath.com) has been providing one-day bathroom remodeling updates and ideas since 1991. Supplying over 900 different bathroom remodeling companies across North America, Luxury Bath offers customers new bathroom ideas and provides high quality affordable bath remodeling products.