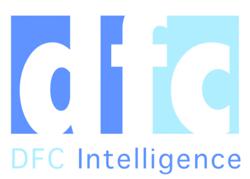 DFC forecasts that online game revenue for console systems will account for 47% of total console game revenue by 2018
San Diego, CA (PRWEB) June 04, 2013
A series of new reports from DFC Intelligence forecasts that the global market for video games is expected to grow from $66 billion in 2013 to $79 billion in 2017. This forecast includes revenue from dedicated console hardware and software (both physical and online), dedicated portable game hardware and software, PC games and games for mobile devices such as mobile phones, tablets, music players and other devices that can play games as a secondary feature.
The Worldwide Market Forecasts for the Video Game and Interactive Entertainment Industry report notes that the industry has been flat to declining mainly because of declining sales in the console segment. According to DFC Intelligence analyst David Cole, "The Nintendo Wii U got off to a very poor start and we think it will sell only a fraction of what the original Wii did. However, this creates a huge opportunity for the Sony PlayStation 4 and the Microsoft Xbox One. These systems are really focused on driving online business models." The report forecasts that online game revenue for console systems will account for 47% of total console game revenue by 2018.
PC game revenue continues to increase at a solid pace and is expected to reach $26 billion in 2018, up from about $20 billion currently. The vast majority of revenue on the PC (over 90%) comes from online sources, not physical retail sales. The report Online Game Market Forecasts estimates worldwide revenue from online games on both consoles and PC to reach $35 billion by 2018, up from $21 billion in 2012. The report notes that the biggest growth category on PC is Arena games led by League of Legends from Riot Games.
With the growth of mobile platforms such as smartphones and tablets, by 2018 over 75% of game software revenue is expected to be delivered via online models such as digital distribution, subscriptions and virtual item sales. Portable devices including smartphones, tablets, and dedicated game systems from Sony and Nintendo are expected to account for about $20 billion in revenue. However much of this growth is for Apple and Android devices
The recent DFC Intelligence report, The Global Market for Games and Entertainment Applications on Smartphone and Tablets, analyzed the growth of smartphone and tablet games for Apple iOS and Android. Overall those two platforms are expected to account for about 65% of mobile game spending over the next five years. "Spending on dedicated portable game systems is expected to see the biggest decline as other mobile devices continue to gain consumer usage. By 2018 we expect the market for dedicated portable game devices to be about a third of what it was at its peak," said Cole.
The new reports are Worldwide Market Forecasts for the Video Game and Interactive Entertainment Industry and Online Game Market Forecasts . The Worldwide Market Forecasts has a detailed summary of aggregate overall worldwide forecasts by platform (console, PC portable), distribution (retail or online) and region including a detailed breakout for individual console systems. Online Game Market Forecasts goes into a more detailed break down of online game revenue by business model, platform, region and genre. The reports are delivered with actual Excel spreadsheets containing the forecasts so that users can manipulate the data to their needs. Subscribers to DFC's research package services can get access to additional reports, historical data, regular updates, more detailed breakouts by country and genre and the ability to search the DFC database and download data to Excel spreadsheets. Anyone interested in regular information from DFC Intelligence is able to sign up for the free DFC Dossier, or an overview of DFC research http://www.dfcint.com.
DFC Intelligence
858-834-4340