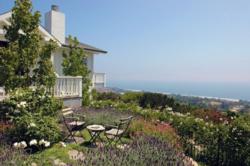 If we change the way we understand addiction, we can help many who are currently suffering to fully recover.
Malibu, CA (PRWEB) June 04, 2013
Dr. Alain Dagher, from McGill University, presented ground-breaking research at the annual meeting of the Canadian Association for Neuroscience - Association Canadienne des Neurosciences. He showed how substance abuse shows up in functional MRI (fMRI) scans as what is essentially a breakdown in the decision making process. This research verifies claims made by other scholars that addiction is or becomes a brain malfunction and disorder of cognitive processes, which has new implications for drug treatment.
ScienceCodex.com reports, "Research done by Dr. Dagher and colleagues show how the value of the drug, which is indicated by the degree of craving, varies based on drug availability, decision to quit and other factors. He also shows that this perceived value of the drug at a given time can be visualized in the brains of addicted individuals by functional Magnetic Resonance Imaging (fMRI), and that imaging results can be used to predict subsequent consumption."
Constance Scharff, PhD, the addiction researcher at Cliffside Malibu treatment center in Malibu, California, is presenting similar findings at the Jerusalem International Conference on Neuroplasticity and Cognitive Modifiability taking place this week in Israel. "I come to the science from the application side of the equation. What we see in treatment is that if we treat our clients as if they have a behavioral disorder, rather than a disease, and use therapeutic techniques that are designed to 'rewire' the brain as well as change habits, we get tremendous results. In fact, we have a one-year sober success rate that is nearly seven times greater than what addicts experience if they receive 12 step support alone."
Dr. Dagher states, "Policy debates have often centered on whether addictive behaviour is a choice or a brain disease. This research allows us to view addiction as a pathology of choice. Dysfunction in brain regions that assign value to possible options may lead to choosing harmful behaviours."
"The implications and applications for this research are tremendous," says Dr. Scharff. "If we change the way we understand addiction, we can help many who are currently suffering to fully recover."
About Cliffside Malibu:
Cliffside Malibu offers top-notch care in a private setting. Cliffside boasts an industry-leading record of helping people overcome their addictions. For information about Cliffside Malibu's effective treatments and intervention services, please visit http://www.cliffsidemalibu.com or call 1-800-501-1988, 24 hours a day.