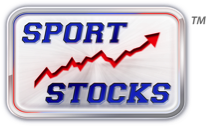 We are honored that out of the 4,522 applicants, SportStocks was one of the 15 selected for 2013.
Salt Lake City, Utah (PRWEB) June 04, 2013
SportStocks, America's fantasy sports stock market, has been named as one of 15 businesses selected as a participant in the prestigious Pepperdine University Graziadio School of Business and Management Education-to-Business (E2B) Program.
Ranked as one of the 10 best courses that pay off in the real world by U.S. News and World Report, the E2B program allows specially selected businesses to go to Pepperdine with their real-world business concerns and present them for consultation. Each of Graziadio's consulting classes are divided into groups that work as a team to search for answers to the problems facing the company they are consulting. This arrangement is beneficial to both the students, as well as the business owners. The company needn't spend huge amounts of money to hire the consultation work done, and the students are presented with real situations that need to be solved, and offer real time solutions to help the company overcome their issues rather than just present theoretical hypotheses. The students go to work on the problem and can visualize solutions that may save the company a great deal of money.
According to SportStocks Founder/CEO, Adam Snow, "We are very grateful for the opportunity to participate in the E2B program. Looking at some of the previous selected applicants, we are in good company. They have chosen applicants such as Coca Cola, Hurley, Neutrogena, Mars Food, Starbucks, Ticketmaster, Vizio, Cisco Systems, MGM, Sony, just to name a few. We are honored that out of the 4,522 applicants, we were one of the 15 selected for 2013." Snow went on to explain that he is not aware of any other start-up companies like Sport Stocks that have ever been selected, but that he is glad that Pepperdine recognizes the potential of his business.
From the time that Snow presents his opportunities for improvement to Pepperdine's Graziadio's School of Business students, 20 to 30 of them will spend about 1,000 hours over 14 weeks coming up with solutions and ideas, which will be presented to him at the end of the run.
In SportStocks you are the "investor." Just like in the real world, you buy and sell shares of sports teams, both collegiate and professional, based on their performance and your speculation. It is not like the traditional fantasy sports; you don't need to know who the best right tackle or the best shortstop is. With SportStocks, you needn't build a fake team with real players. Instead, you build your own fantasy portfolio of real world teams with the players they have today. It's an easy game, and if you are good, big prizes are awarded.