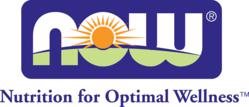 "As a respected advocate and pioneer of the natural products industry, it's important that we continue to invest in our highly dedicated and strategic product development team," said Jim Emme, NOW Foods President.
Bloomingdale, IL (PRWEB) June 04, 2013
NOW Foods, a leader in the nutritional supplements industry, is encouraging the health and wellness minded to put their best foot forward this spring and beyond. With natural and affordable product offerings in the supplements, food, sports nutrition and personal care categories, NOW is dedicated to providing comprehensive wellness solutions to meet the lifestyle needs of health-conscious consumers.
Specifically, NOW Foods recently hired Chef Suzy Singh, FOX's "MasterChef" Season 2 Finalist, as their new R&D Corporate Chef to drive NOW® Real Food development. According to The 2012 Food and Health Survey (IFIC), natural foods and beverages continue to drive product purchase, with more than a third (36%) of Americans citing they buy foods and beverages with the word "natural" on the label. Singh will help bring natural product awareness to the broader wellness-seeking consumer community. Chef Singh is currently developing recipes and new product concepts around a brand new, allergy-friendly and gluten-free line of grains, flours and baking products, Living Now™, available this summer.
"My goal at NOW Foods is to make it easy for people to make natural products a great-tasting part of their everyday diet," said Chef Singh. "I find that people can often be intimidated to cook with healthier products, or don't know how to easily incorporate them into a daily diet, so I'm excited to show them the possibilities, especially with the current NOW Real Food line of products that includes natural sugar substitute BetterStevia™." BetterStevia is an all-natural, zero-calorie sweetener with a superior, clean, sweet taste. Unlike chemical sweeteners, BetterStevia contains pure Stevia extract; easily utilized by the body and metabolized in the same way nutrients are.
New this spring are Slender Sticks™, a natural and refreshingly delicious alternative to single-serve beverage packets, sweetened with BetterStevia. Perfect for staying hydrated as the weather heats up, the 10-15 calorie Slender Sticks are high in vitamin antioxidants and provide 50% or more of nine daily vitamins. Five Slender Stick varieties include Acai Lemonade, Berry Energy Tea, Pomegranate Berry, Tropical Punch with Fiber and Grape Active (Grape includes electrolytes-potassium, sodium and magnesium to replenish and rehydrate an active lifestyle). Suggested Retail Price is $5.99.
"As a respected advocate and pioneer of the natural products industry, it's important that we continue to invest in our highly dedicated and strategic product development team," said Jim Emme, NOW Foods President. "We are proud that we're able to realize our mission of empowering people to lead healthier lives through our ongoing product introductions."
From Food to the "Fountain of Youth"
It's not just what goes in the body that helps people look and feel healthier, but also what goes on the body. NOW® Solutions is a line of superior personal care products derived from pure, natural ingredients, free of harsh preservatives, that help keep the body looking and feeling renewed and refreshed – including their revolutionary new Age Transformation skincare solution, Clarify & Illuminate.
A three-part system consisting of a Cleanser, Toner and Moisturizer, all contain Mitostime™, a clinically tested, concentrated brown algae extract that has been shown to reduce the appearance of facial aging by up to six years. The natural compounds and ingredients in the Clarify & Illuminate line work together with Mitostime to brighten and firm aging skin, and visibly provide a more youthful appearance, making Clarify & Illuminate the first-of-its kind natural skincare system. Suggested Retail Price is $15.99 (cleanser or toner) and $24.99 (moisturizer).
NOW Foods products are available at fine health food stores nationwide. For specific retailer information and to learn about the variety of products NOW offers, visit http://www.NOWFoods.com. To stay up-to-date on NOW Foods news, follow them on Facebook and/or Twitter @NOWFoods.
*These statements have not been evaluated by the Food and Drug Administration. This product is not intended to diagnose, treat, cure or prevent any disease.
About NOW Foods:
Founded by Elwood Richard in 1968 on the belief that natural Is better, NOW Foods has grown from a small family operation into one of the most highly respected manufacturers in the natural products industry. Still a family-owned company today, NOW provides customers with a comprehensive approach to wellness by offering more than 1,400 dietary supplements, foods, sports nutrition and personal care products that are As Natural As Can Be™. NOW Foods is committed to offering safe, affordable products of the highest quality, and is a highly regarded advocate in the natural products industry. Its state-of-the-art manufacturing facility in Bloomingdale, Ill., has been GMP (Good Manufacturing Practices)-certified since 2000 and its in-house laboratory capabilities are among the best in the industry. The company has over 1200 employees, and its products are sold in more than 80 countries. After 45 years in the natural products industry, NOW remains committed to its original mission – to provide value in products and services that empower people to lead healthier lives. http://www.NOWFoods.com