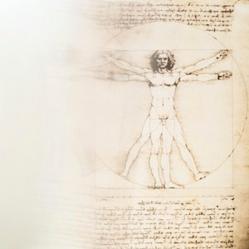 Alexandria, Va. (PRWEB) June 04, 2013
A new website launched today by Samueli Institute, http://www.SamueliInstitute.org, provides a searchable database of hundreds of peer-reviewed journal articles on integrative medicine solutions for pain and stress management, including approaches such as acupuncture and manipulation. The cache of research also includes reports and articles on integrative medicine use by the U.S. military, including studies on the effectiveness of integrative medicine practices for post-traumatic stress disorder (PTSD) and traumatic brain injury (TBI).
Since it was launched as a research nonprofit dedicated to exploring the science of healing in 2001, Samueli Institute has funded research at more than 50 universities and institutions around the world. The resulting research has generated more than 800 peer-reviewed journal articles and other publications.
"Our database includes research that has been utilized by U.S. military and Veterans Health Administrations and adopted by health care organizations and corporations," said Wayne B. Jonas, MD, President & CEO of Samueli Institute. "We hope that through the dissemination of this research we can help transform health care and create a flourishing society through viable, less costly, evidence-based options."
Samueli Institute research areas include resilience skills, natural products, nutrition and lifestyle, mind-body practices, pain and stress management, optimal healing environments, and complementary and integrative approaches such as acupuncture, manipulation, yoga and the placebo (meaning) effect.
Of the 800 publications listed in the database, nearly 100 publications are available for download and 375 include direct links to the publication's source or to the U.S. National Library of Medicine's PubMed, which may include links to full-text content from PubMed Central and publisher websites. Visitors may directly request copies of articles that are not available electronically. New publications will be added to the database each month as they become available.
Visitors may access the research database at http://www.SamueliInstitute.org.
About Samueli Institute
Samueli Institute is a non-profit 501(c)(3) research organization supporting the scientific investigation of healing processes and their role in medicine and health care. Founded in 2001, the Institute is advancing the science of healing worldwide. Samueli Institute's research domains include integrative medicine, optimal healing environments, the role of the mind in healing, behavioral medicine, health care policy, and military and veterans' health care. Our mission is to transform health care through the scientific exploration of healing. More information can be found at SamueliInstitute.org.