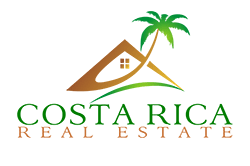 As the pioneers in real estate in Costa Rica, we recognize the importance in, not only remaining current but also in providing the most exposure for our selling clients as possible.

Don Halbert, CMO CRREC
San Jose, Costa Rica (PRWEB) June 04, 2013
In a bold move today, leading Costa Rica real estate agency CRREC, closed a deal that would see the company acquire ten more key domains to add to their already expansive collection of relevant URLs within this highly competitive niche.
"As the pioneers in real estate in Costa Rica, we recognize the importance in, not only remaining current but also in providing the most exposure for our selling clients as possible. In doing so we remain ahead of the curve while providing a level of service incomparable in today's tough business climate [in Costa Rica]." stated Don Halbert, CMO of Costa Rica Real Estate S.A.
Having been accepted by Google as the top authority within their niche, CRREC continues to forge ahead of their competitors by securing critical deals like the one aforementioned.
As thought leaders, CRREC has contrived alliances with some of the country's most successful agencies in an effort to "pay it forward" by providing other agencies the ability to showcase their exclusive listings to a far broader market. This strategy has proven fruitful for some early adopters like Bluewater Properties, United Country and Sotheby's.
While it is true that Costa Rica real estate is not what it use to be, the fact remains that the resurgance of the market we are seeing can be credited to affordable priced properties that primarily draw investor interest from countries like Canada, France, Spain, New Zealand, China and of course, the United States. Trends are showing an increase in sales from this same time last year and are expected to rise through 2014.
With this recent acquisition, CRREC continues to show their commitment to remaining the authority in real estate throughout Costa Rica.
About Costa Rica Real Estate dot COM (CRREC):
CRREC ignited the real estate revolution in 1996 with its incorporation then reinvented themselves in 2012 with the acquisition by current CEO Brett Elliott who plans to further strengthen the CRREC brand. Costa Rica Real Estate dot COM continues to lead the industry with its trusted service guarantee and dedication to buyer protection which is defining the future of real estate in Costa Rica. For more information visit our web page at http://www.costaricarealestate.com