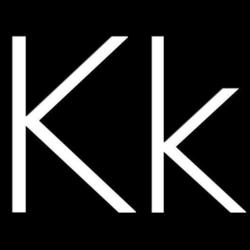 Learn What Really Works to Close the Sale!
Miami, FL (PRWEB) June 26, 2013
With today's economy still going through upswings and downturns, it's essential to keep one's skills honed as sharp as possible. Koldkalling.com/blog is one place where one can solicit personal and direct advice on top selling techniques. Ray M., founder of KoldKalling, has sold and brokered millions of dollars of commodities over the past 15 years. "I began by selling travertine tile for a company I worked for during college summer break," explains Ray. "I realized I had a knack for getting people to give me their money!" This led Ray to open many businesses and successfully take them to high places. "I have been lucky enough to build all my businesses where they consistently have a 20 to 30 percent growth rate each year. The economic crisis taught me a lesson as well. I lost almost everything. I had to start all over. Everything since then, if you are making it legitimately, has become tougher," states Ray.
"Now, more than ever, the best sales techniques are those that get results," enthuses Ray. Koldkalling offers basic and not-so-basic guides and tips to help all people who wish to improve their sales. "We are real people who offer advice to anyone who wants to improve. If a client wishes to upgrade and have a custom-tailored coaching session, that service is an available paid service. However, we ensure customer satisfaction guaranteed," emphasizes Ray.
Koldkalling students can simply go to koldkalling.com/blog and type in any question. Once their question is posted, soon thereafter, they will have an answer that they can use. The blog will only be free and accessible until the end of 2013. It is recommended that users begin now to take advantage of good advice that will be given to them at no charge.
"If you feel that you are getting average results with your sales tactics, then this is the right place to come," tells Ray. "I know what it's like to feel discouraged. However, no one ever accomplished anything great by giving up. Now is the time to re-vitalize your motivation. Motivation is like taking a shower, you want to do it daily. So many small things that you can tailor in your salesmenship can truly make big differences. Every problem in business is a marketing problem. A real estate guru once told me that when I was at a seminar that I went to for curiosity. It has stuck in my mind and there is no great truth. Many business owners get bogged down by other excuses as to why their business is not working: the economy, lack of capital, lack of market, etc. Every problem is a marketing problem," asserts Ray. "The time is now for everyone to improve their salesmenship. It will directly lead to an improved lifestyle and financial freedom."
Visit Koldkalling to get your free PDF guide by clicking here.
Visit Koldkalling's free advice blog by clicking here.