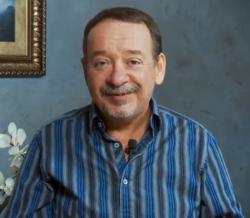 Erotic Hypnosis is a fun way to prevent sex from becoming boring.
San Francisco, CA (PRWEB) June 03, 2013
"Erotic Hypnosis is a fun way to prevent sex from becoming boring or routine." So says Mark Cunningham, founder of RenegadeHypnotist.com.
"It's the most fun you can have with your clothes on!" Cunningham said, "It's like an instant aphrodisiac! I'm on a mission to spread the word and stamp out boring relationships."
But according to Cunningham, while men are fascinated by the idea of using erotic hypnosis with their wife or girlfriend, they have doubts if they can actually hypnotize someone.
The Renegade Hypnotist Project is the first ever online Virtual Erotic Hypnosis training program, and just celebrated the 1-year anniversary of it's launch.
"So we decided to make our Virtual Erotic Hypnosis Workshop a little more accessible by offering a $25 test-drive for the first month," Cunningham says.
Monthly membership is normally $97 so anyone who joins in June will save $72 on their first month of membership.
"When you know how to hypnotize women, you are only limited by your imagination, because inside the mind anything is possible!" said Cunningham.
"This program works," he says. "Erotic hypnosis is a tried-and-true method of spicing up an intimate relationship. And the beauty of it is that once that bedroom relationship is solid gold, the rest of the relationship just naturally falls into place. It's a no fail recipe for happiness."
For those men interested in seeing a sample of the virtual training, there are free videos at the Renegade Hypnotist website.
Mark Cunningham is the founder of RenegadeHypnotist.com, a step-by-step erotic hypnosis virtual workshop. He is also a hypnosis expert with more than 30,000 hours of Clinical Hypnosis under his belt. In addition, Cunningham is the CEO of Trucor, Inc. and a renowned hypnosis trainer with students in 35 countries. Learn more at http://renegadehypnotist.com/