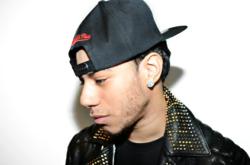 Manhattan, New York (PRWEB) June 04, 2013
A watch, a wedding band, and perhaps a gold chain; all accessories that have traditionally been part of a gentleman's wardrobe; however, as fashion trends evolve, so must the traditions that have informed them. While historically uncustomary, exquisitely crafted Mens Diamond Studs are quickly becoming an essential part of men's wardrobes. Whether a single stud or a pair of them, men's earrings can be a gesture of sophistication for those bold enough to wear them. With their flagship store in the heart to New York City's famed Diamond District, the jewelers at Avianne & Co. have developed a vast selection of diamond studs using a variety of forms, materials, and techniques over the past twenty years. Possessing an unmatched brilliance, the earrings in the Avianne collection are shaped by master craftsmen for the jeweler's loyal clientele.
Recently joining the Avianne & Co. collection are the Corona Diamond Studs. Fittingly named, this truly special set of regal Mens Diamond Stud Earrings was crafted in remarkably polished 14k yellow gold. Invisibly set in the heart of both studs are eight of the finest princess-cut diamonds framed by twenty-four prong set round cut stones along the frames' gilded borders. Crafted with an extraordinary amount of patience, these studs exemplify a noble elegance; an assertive reflection of the wearer's bravado and sensibility.
The jewelers at Avianne & Co. have a reputation for designing custom diamond jewelry for their diverse celebrity clientele; however, when the hip-hop record producer, AraabMuzik, came to the shop for a custom piece, he instead found himself looking at the Corona Diamond Studs. Known for his ability to produce intricate compositions, the artist was immediately drawn to the regal Diamond Studs for Men. While earrings have only recently become an integral part of men's wardrobes, Avianne Jewelers have used traditional materials and techniques to produce an extensive selection of products that have quickly become the new classics. A critical part of their collection, the Corona Diamond Studs are currently being sold at the special price of $4,739.00.