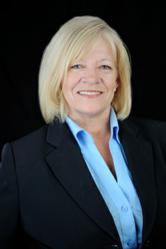 Austin, TX (PRWEB) June 03, 2013
Field Asset Services (FAS), the nation's leading provider of pre-foreclosure, post-foreclosure, Inspection, and renovation field services to the mortgage servicing industry and residential housing investors, today announced that seasoned industry expert, Loetta Arrington, will share perspectives and insights on two key topics facing the mortgage services industry at the USFN Seminar being in held in San Antonio this week.
USFN's Loan Management & Servicing Seminar is designed to respond to the evolving needs of the loan management and servicing industry and allows attendees to delve deeper into the topics affecting business, such as bankruptcy, mediation and loss mitigation.
FAS's Senior Vice President of Business Development, Loetta Arrington, has been invited to participate in two seminar sessions entitled, "Latest REO and Title Clearance Challenges" and "Vacant Property Registration and Code Violations in the Current Market."
"These are key topics of discussion within our evolving marketplace and are areas that FAS can provide insightful commentary given our deep roots and experience in the mortgage servicing industry," said Arrington. "We look forward to joining other industry leaders during the USFN Conference to share our viewpoints and collaborate on ways to best address these and other important issues which impact the industry."
Loetta, who has been with FAS since 2002, brings diversified knowledge and deep experience as a result of 27 years in mortgage servicing and property management. Previously, Loetta served as an REO asset manager with Midland Mortgage and as a liquidation specialist with the FDIC. While with the FDIC, she authored the first Affordable Housing Manual and successfully trained agents and homebuyers throughout the Southwest Region on the Affordable Housing Program. Loetta was with Calmco Servicing for seven years just prior to joining FAS where she held the positions of litigation manager, eviction manager, and loan boarding manager. In June 2012, Loetta was named Board Member – First Vice President of WinDS (Women in Default Services) Foundation.
"Loetta's far-reaching experience has provided tremendous value to FAS as we continue to build upon and maintain our leadership position in the mortgage field services space," said Dale McPherson, president and CEO of Field Asset Services. "She's the kind of professional who also benefits the industry as a whole because of the wealth of knowledge and expertise that she brings to the table. She will be an excellent contributor to the USFN Seminar."
Loetta is very active in the industry, attending industry conferences throughout the year, where she is often asked to speak on informative educational panels. She most recently participated on a panel at the WinDS Conference in March 2013.
About Field Asset Services
Field Asset Services (FAS), a subsidiary of FirstService Corporation (NASDAQ: FSRV), is the premier Property Preservation, REO Maintenance and Repair Services company in the United States, servicing more than $10.8 billion in residential assets on behalf of its clients. FAS works with 30 mortgage and asset management clients nationwide, servicing more than 130,000 active properties on a recurring basis. For more information about FAS, please visit http://www.fieldassets.com.
About FirstService Corporation
FirstService Corporation is a global leader in the rapidly growing real estate services sector, providing a variety of services in commercial real estate, residential property management and property services. As one of the largest property managers in the world, FirstService manages more than 2.3 billion square feet of residential and commercial properties through its three industry-leading service platforms: Colliers International, one of the largest global players in commercial real estate; FirstService Residential Management, the largest manager of residential communities in North America; and Property Services, one of North America's largest providers of property-related services delivered through franchise and contractor networks.
FirstService generates over $2.3 billion in annual revenues and has more than 23,000 employees worldwide. More information about FirstService is available at http://www.firstservice.com.
Media Contact:
Teresa Medley, 512-609-7443, teresa(dot)medley(at)fieldassets(dot)com