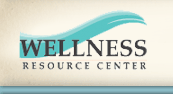 BOCA RATON, Fla. (PRWEB) June 04, 2013
Wellness Resource Center, an integrated substance abuse and dual diagnosis treatment facility for adults, has announced a new program concentration for patients struggling with eating disorders and addiction. Eating disorder specialist Alison Tarlow, Psy.D., Clinical Psychologist, will lead the program.
"We are very pleased to add this level of care to our outstanding treatment services," said Paul Reed, LCSW and Executive Director of Wellness Resource Center. "With an estimated 24 million Americans currently struggling with an eating disorder, many with co-occurring substance abuse, this new programming is certainly much needed, and Dr. Tarlow's expertise will be of tremendous benefit to our patients."
All patients who enter treatment at Wellness Resource Center will be screened to identify any presence of an eating disorder or related issues such as body image problems, body dysmorphia, or previous history of eating disorders. If a patient is currently struggling with eating disorder symptoms, or has a significant history of eating disorder difficulties, they will be given the option of enrolling in the facility's new track.
"The new track will provide an integrative, team approach to treatment consisting of weekly individual appointments with our staff nutritionist and other professionals, and patients will be asked to complete food journals where clinically indicated," explained Dr. Tarlow. The journals will monitor the patient's nutritional intake, as well as their emotional experiences as they pertain to mealtimes, and hunger/fullness. These individuals will also attend a psychoeducational/nutrition group where they will set treatment goals and discuss their progress and struggles specifically around eating and nutrition planning.
Also included will be rotational treatment blocks with Dr. Tarlow, consisting of process groups, supermarket and restaurant visits, and groups for eating "risk foods," cooking, and body image. Individual sessions to discuss the issues that underlie one's eating disorder also will be provided. In addition, opportunities for family involvement via Skype, phone or in-person meetings will be utilized, and art therapy will give patients an opportunity to express their feelings with collages and drawings.
Leading the new eating disorder concentration is Dr. Tarlow, a Licensed Clinical Psychologist who specializes in eating disorders, trauma and abuse, women's issues, borderline personality disorder, depression and anxiety, and parenting issues. Dr. Tarlow has been licensed in the state of Florida since 2001, and completed her post-doctoral residency at one of the country's most esteemed inpatient women's eating disorder facilities where she went on to hold a supervisory position for five years before moving into private practice. Dr. Tarlow is a member of the International Association of Eating Disorder Professionals (IAEDP) and the Florida Psychological Association.
Located in Boca Raton, Florida, Wellness Resource Center provides affordable treatment to men and women, ages 18 and older, who are suffering from dual diagnosis of psychiatric illness and chemical dependency. The facility's safe, nurturing environment enables patients to overcome habitual, self-defeating behaviors and begin to take positive steps toward optimal health and wellness. Through an individualized, integrated approach, patients are shown how to strive for wellness in all areas of life – physical, mental, emotional, social and spiritual.
Wellness Resource Center is a member of CRC Health Group, the nation's largest and most comprehensive network of specialized behavioral health and addiction services. CRC offers the largest array of personalized treatment options, allowing individuals, families, and professionals to choose the most appropriate treatment setting for their behavioral, addiction, weight management and therapeutic education needs. CRC is committed to making its services widely and easily available, while maintaining a passion for delivering advanced treatment. Since 1995, CRC programs have helped individuals and families reclaim and enrich their lives.