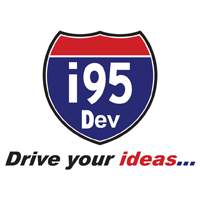 Integrating different business systems like the ERP, CRM, POS, customer portals and online marketplaces is essential in improving efficiency and competing in the fast-paced B2C and B2B eCommerce world.
Rockville, MD (PRWEB) June 04, 2013
Company CEO, Mr. Vanit Kumar states, "We're really excited about this launch. These new products will give companies the ability to increase sales, reduce costs and adopt Omni-channel strategies. Companies that are already using Magento and Microsoft Dynamics AX or NAV can now fully integrate their online and offline commerce operations." With these new additions to their GP Connect family of products, i95Dev is making great strides in helping businesses fully integrate their online and offline stores together so they can provide increased sales, faster order processing, improved customer satisfaction and reduced costs for both B2B and B2C operations.
These new eCommerce solutions help click-and-mortar businesses integrate their POS, CRM and eCommerce systems into one system and allow them to complete complex functions like searching online from local store inventories, allowing customers to pick up or return online purchases in a local outlet and selling store inventory on eBay and other channels. Businesses can complete all these tasks, even if they do not have a large budget.
Manufacturing and distribution companies can integrate their ERP, CRM and eCommerce systems and even extend the eCommerce capabilities to handheld devices for field or on-site B2B transactions. With the integrated system, all customer and inventory data is available to sales associates in real-time on the web or through handheld devices, allowing them to boost their level of customer service.
Inventory allocation can become complicated with growing eCommerce sales, especially when inventory is maintained offline in the ERP. Many companies use batched inventory updates, but this practice can result in overselling or underselling. With the integrated solution, real-time inventory checks across different channels become possible.
The other problem is with sales in multiple geographical locations or when companies have multiple sites. With i95Dev's integration with Magento and the AX/GP or NAV platforms for their ERP, companies can more easily manage multiple stores across many channels while accepting different currencies to increase global sales. All product and customer information is immediately updated in both systems when they are entered into one. This keeps inventory levels accurate and allows fast access to the most up-to-date order information for tracking. These solutions also provide marketing tools and improve customer service by offering special promotions and discounts, accurate tax calculations, various shipping options, tier pricing and credit limits.
Without integrating both systems together, businesses are unable to operate as effectively. Mr. Kumar adds, "We have seen companies come to us with questions on how they can make their online and offline stores work together so they can do more without paying more. Our answer is the integrated ecommerce solution for ERPs, such as GP, Navision or AX."
i95Dev also offers other popular integrated solutions, including Microsoft GP Connect, Salesforce Connect, RMS Connect and Next-Gen Mobile POS for Magento.
Anyone who would like to learn more about the launch of AX Connect and NAV Connect at the IRCE can find out more by visiting the i95Dev website or by calling 1-301-760-7499.
About i95Dev
i95Dev is a Next-Gen eCommerce company serving more than 1500 clients in retail, manufacturing and wholesale distribution. They created solutions to help Microsoft Dynamics communicate real-time with ecommerce, mobile and social platforms. I95Dev provides complex ecommerce integrations with various ERPs, POS, CRM, accounting, mobile and social applications. Their focus is on providing eCommerce solutions and Omni-channel strategies, custom tailored to each business they serve.