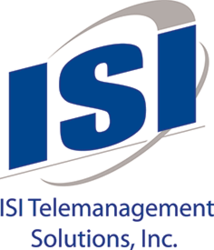 ISI is uniquely positioned to support Cisco's aggressive goals and initiatives surrounding software, hardware, and the network
Schaumburg, IL (PRWEB) June 05, 2013
ISI Telemanagement Solutions, Inc., a leading provider of telecom management solutions to thousands of organizations around the world who seek to control telecom costs, improve network management and monitoring, and increase productivity and revenues, will be exhibiting their telecom solutions at this year's Cisco Live in Orlando.
Each solution specifically focuses on supporting Cisco's current initiatives. In the past, Cisco has been highly regarded as the go-to place for quality network and telephony hardware. With emerging technologies, Cisco has adapted a focus on the entire architecture, including software, hardware, and networking. Given the ability to offer call and video reporting and recording within Unified Communications and on the new Business Edition 3000 and 6000 platforms, ISI is in a unique position to provide businesses with better management and optimization tools for their Cisco investments.
"ISI is uniquely positioned to support Cisco's aggressive goals and initiatives surrounding software, hardware, and the network," said David Dishek, Unified Collaboration Practice Lead with ISI Telemanagement Solutions, Inc. "Exhibiting at the event will allow us to further develop partnerships and provide additional benefits for the Cisco community through our solutions portfolio."
ISI will be exhibiting solutions geared toward traffic analysis, silent monitoring, whisper coaching, Jabber, Business Edition and much more. Stop by booth 436 to learn more about these comprehensive solutions and their role in the Cisco world.
For more information, visit: http://www.isi-info.com
ISI's Solutions portfolio brings together time-proven technologies to report and record on your voice and video communications, including wireless and landline Call Accounting & Reporting, Telecom Audit & Optimization, Call & Video Call Recording, Invoice & Inventory Management, and Wireless Management. ISI's facilities, processes, and data security comply with ISO 9001:2008, SSAE 16, HIPAA, Safe Harbor and other important standards.